The Long Game
The New Alchemy Institute was a research center that did pioneering investigation into organic agriculture , aquaculture , and bioshelter design between 1969 and 1991. It was founded by John Todd , Nancy Jack Todd, and William McLarney. Its purpose was to research human support systems of food, water, and shelter and to completely rethink how these systems were designed.
New Alchemy Institute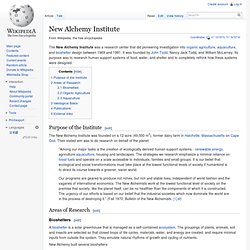 Statistics of the Republic of Cascadia: Name: The Republic of Cascadia (long form), Cascadia (short form) Capital: Cascadia Area: 855,762 sq km Population: 15,101,954 (2011 est) GDP: US$738 billion (2011 est) Language: Cascadese (a dialect of English) Time System: Metric Time The Republic of Cascadia stretches from 42° to 60° north latitude. Its western border consists of the Pacific coast and a portion of the American state of Alaska.
The Republic of Cascadia
Ugh sea nettles. I lived in Southern Maryland for many years and down that close to the mouth of the Bay, it's an annual event, depending on spring rain fall (more rain doesn't mean they never show up, it just means they don't show up until later in the season). All of the things that eat them (and eat their eggs) have been the first to go due to the destruction of the Bay ecosystem.
Stinging jellyfish invade Baltimore's harbor, swim downtown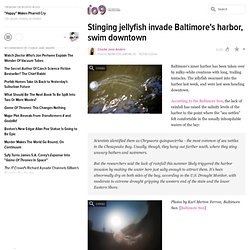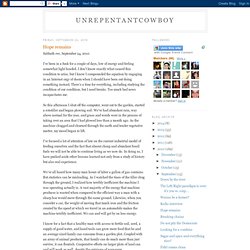 Sabbath eve, September 24, 2010 I've been in a funk for a couple of days, low of energy and feeling somewhat light headed. I don't know exactly what caused this condition to arise, but I know I compounded the equation by engaging in an Internet orgy of doom when I should have been out doing something instead.
Hope remains
Scenarios: How mega-crises may unfold
Traditional Filipino Weapons Home Page