Logiciels Photo
Hugin permet de créer des images panoramiques à partir de plusieurs photos. C'est une interface graphique pour l'excellent Panorama Tools, qui met celui-ci à la portée de tous.
Hugin - Créer & Éditer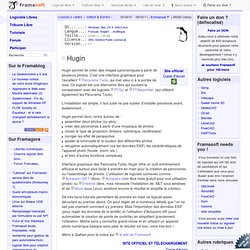 Watermark free editor for watermarking digital pictures
Alamoon Watermark is a powerful watermarking software for protecting and enhancing your images.
Télécharger Easy Watermark Creator
SkyAlbum Photo Gallery Builder
Photoscape is a fun and easy photo editing software that enables you to fix and enhance photos.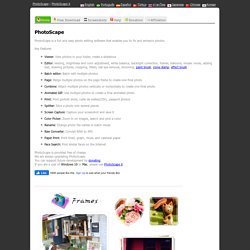 Exif, IPTC & ICC Metadata Editor
Download Note to this version The current version isn't "feature-complete" - which means it doesn't have all the features which PhotoME 1.0 will provide.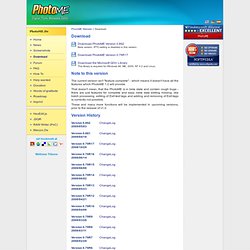 Exifer for Windows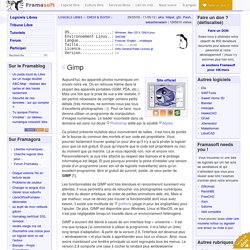 Aujourd'hui, les appareils photos numériques ont envahi notre vie.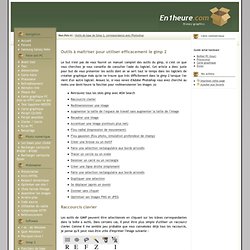 Ce document est une version imprimée de l'article "Outils de base de Gimp 2, correspondance avec Photoshop" que vous trouverez sur http://www.en1heure.com/outils_de_base_gimp2.php. © En1heure.com - Tous droits réservés.
Outils de base de Gimp 2, correspondance avec Photoshop
ACDSee Photo Software
Liste des visionneuses d'images