Marketing Pinterest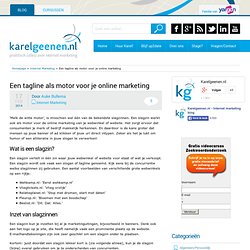 Een tagline als motor voor je online marketing
'Melk de witte motor', is misschien wel één van de bekendste slagzinnen.
De 1MinutePitch van Nicolaas van Mira.
De bouw moet minder aan marketing gaan doen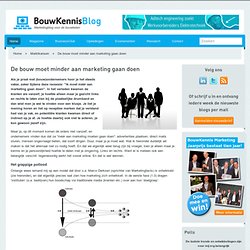 Als je praat met (bouw)ondernemers hoor je het steeds vaker, zeker tijdens deze recessie: "Ik moet méér aan marketing gaan doen".
Doe jij aan oude marketing of nieuwe marketing? Deze foto staat voor: nieuwe marketing.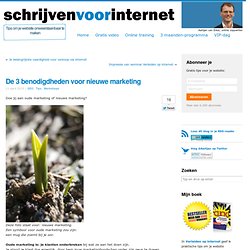 De 3 benodigdheden voor nieuwe marketing
Het Koningslied-fiasco: dit kun je er als online marketeer van leren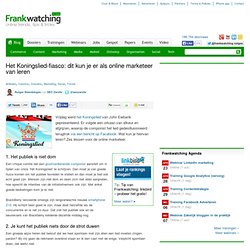 Vrijdag werd het Koningslied van John Ewbank gepresenteerd. Er volgde een orkaan van afkeur en afgrijzen, waarop de componist het lied gedesillusioneerd terugtrok via een bericht op Facebook.
Vacature voor Communicatiemedewerker | Gezondheidsdienst voor Dieren BV | Deventer - 41804069
Inspiration day by kotex
5 Interesting Pinterest Marketing Campaigns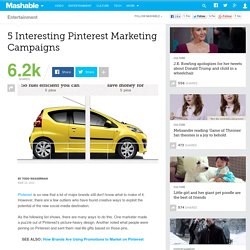 Pinterest is so new that a lot of major brands still don't know what to make of it.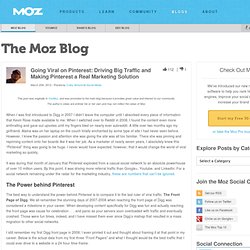 When I was first introduced to Digg in 2007 I didn't leave the computer until I absorbed every piece of information that Kevin Rose made available to me. When I switched over to Reddit in 2008, I found the content even more enthralling and gave out upvotes until my fingers bled on nearly ever subreddit. A little over two months ago my girlfriend, Alaina was on her laptop on the couch totally enchanted by some type of site I had never seen before.
Going Viral on Pinterest: Driving Big Traffic and Making Pinterest a Real Marketing Solution
Pinterest is één van de snelst groeiende sociale platformen van dit moment.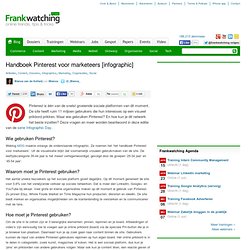 Handboek Pinterest voor marketeers [infographic]
While Pinterest certainly isn't struggling itself to attract new users, it seems there is even greater potential in the site when it's combined with Facebook. The home improvement company Lowes have been using Pinterest to pin product images, podcasts and featured boards with certain styles.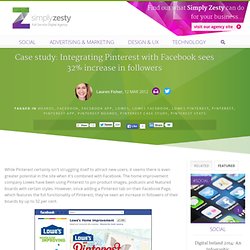 Case study: Integrating Pinterest with Facebook sees 32% increase in followers – Simply Zesty - Simply Zesty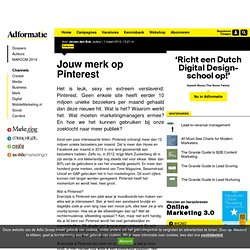 Het is leuk, sexy en extreem verslavend: Pinterest.
Jouw merk op Pinterest - Opinie - Adformatie
How Pinterest's Female Audience Is Changing Social Marketing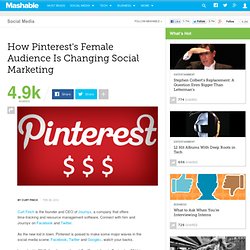 Curt Finch is the founder and CEO of Journyx, a company that offers time-tracking and resource management software. Connect with him and Journyx on Facebook and Twitter. As the new kid in town, Pinterest is poised to make some major waves in the social media scene.
Overzichtelijk artikel over Pinterest voor marketeers. | Mediawijsheid ed
Pinterest voor marketing: vergroot de merkbetrokkenheid |Marketingfacts