Fragilité / vulnerability
L'être le plus fragile qui soit! « L'enfant est l'être le plus fragile qui soit. Il n'y a rien de plus fragile que l'enfant. De tous les petits des vivants, il est parmi les plus fragiles et cette fragilité dure très longtemps. Il faut très longtemps au petit d'homme pour atteindre la maturité.
Jean Vanier | Fragilité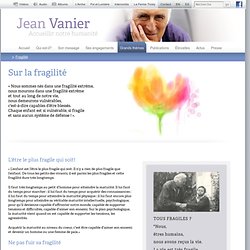 Interview de Jean Vanier, fondateur de L'Arche
Jean Vanier - "Seeing God in Others"
Jean Vanier | Témoignage de Jean Vanier au Congrès Eucharistique International
Lean into the pain
This post is part four of the series Raw Nerve . When you first begin to exercise, it's somewhat painful. Not wildly painful, like touching a hot stove, but enough that if your only goal was to avoid pain, you certainly would stop doing it.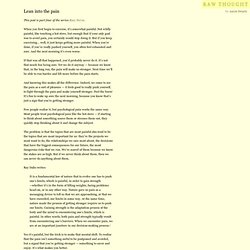 Éditorial Étonnantes fragilités Nous employons volontiers, aujourd'hui, le terme «fragilité (s)» pour parler des personnes, des réalités sociales, de nos sociétés, voire de ce monde en constante accélération. Que nous est-il arrivé ? Pourquoi, justement, tant de fragilités ? Repérons brièvement quelques symptômes préoccupants. En 2003, près de 15 millions de boîtes de Stinox (un somnifère) et 11, 5 millions de Deroxat (un anti-dépresseur) ont été délivrées en France.
Editions de l'Atelier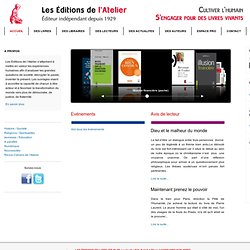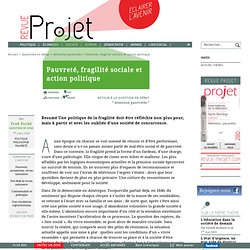 Lutter contre la pauvreté, c'est aussi redonner le goût de l'action contre l'injustice et pour la reconnaissance sociale. C'est accepter et assumer la fragilité. A une époque où chacun se voit sommé de réussir et d'être performant, sans doute n'a-t-on jamais autant parlé de mal-être social et de pauvreté.
Pauvreté, fragilité sociale et action politique