Epikamenra
Ramel Robinson
I'm a graduate in multiple fields of technology focusing on Film/video & Computer Science. My ultimate goal is the further study and mastery of Holographic technology expanding the level of visual entertainment. I Like to party occasionally, but i'm more career focused other than on my Xbox or going out with my girl I don't like to waste time on endeavors not related to my field of study.
Raychul.com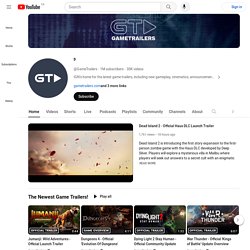 Since we've relaunched GameTrailers.com, some of the pages you have gotten used to over the years may have changed. To help find what you're looking for, take a look at our sitemap! Need Help?Head over to our FAQ page! Publishers/DevelopersIf you have questions about the site or a piece of media that you would like included on gametrailers.com, we would love to hear from you.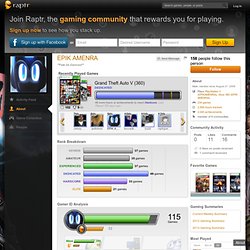 EPIK AMENRA
I'm a hardcore gamer have been since 1985. You can find me almost anywhere online on something dealing with video games. drop me a line amenrah999@gmail.com More about me : I'm currently a student At WestWood college studying game design and when i'm not doing that or blogging i'm gaming. my gamertag is EPIK AMENRA hit me up if you want to game. I don't accept casual gamers or gaming noobs on my list anymore I only want REAL HARDCORE GAMERS.