Plattforms
API.LEIPZIG - Startseite
Transform businesses (and lives) Xively helps unlock and expand business potential by removing the barriers inhibiting the complete comprehension and control of your business. Continuous, 360-degree interaction with your business-connected objects delivers real-time insights that drive intelligent action.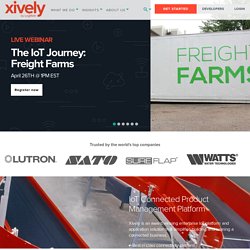 Twick.it - Die Erklärmaschine im Netz
In diesem Jahr habe ich Straßen, die ich schon seit meiner Kindheit kenne, gänzlich neu wahr genommen. Durch einen kleinen Beitrag von Klaus Schuh im Jahresheft des Pomologen-Vereins (2012) bin ich auf die Baumhasel (Corylus colurna, auch Türkische Baumhasel genannt) aufmerksam geworden. Laut Autor ist diese seltene Laubholzart in unseren Breiten überwiegend in Parks und Alleen, also in Siedlungen, zu finden. In Österreich und Ungarn sollen Baumhaseln teils ausgedehnte Waldbestände bilden.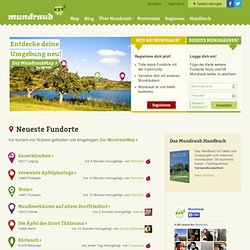 netzspannung.org