Inspiration
Amanda Cox and Countrymen
"I figure... ...that the people are now more deeply conscious than ever before in history of the existence and functioning principles of universal, inexorable physical laws; of the pervading, quietly counseling truth within each and every one of us; of the power of love; and--each man by himself--of his own developing, dynamic relationship with his own conception of the Almightiness of the All-Knowing. ...that our contemporaries just don't wear their faith on their sleeves anymore. ...that people have removed faith from their sleeves because they found out for themselves that faith is much too important for careless display.
Richard Buckminster Fuller Quotes (Author of Critical Path)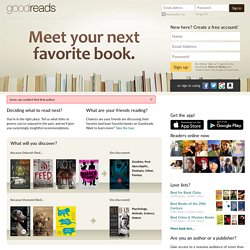 NANK
memory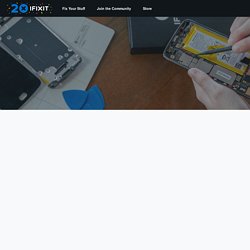 Read the news How Tinkerers Can Make the World Better We're Losing the War against E-waste, New Report Says Mac Pro Teardown 2: Teardown Harder 5 Easy Repairs to Keep Your Repair Resolution How Tinkerers Can Make the World Better Jan 10, 2014 We somehow managed to miss this brilliant TED Talk by Vinay Venkatraman when it came out, but it's a great testimony to the...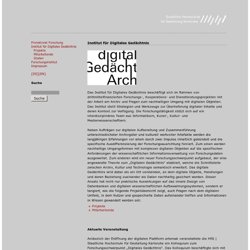 De:gedaechtnis – Forschung
Das Institut für Digitales Gedächtnis beschäftigt sich im Rahmen von drittmittelfinanzierten Forschungs-, Kooperations- und Dienstleistungsprojekten mit der Arbeit am Archiv und Fragen zum nachhaltigen Umgang mit digitalen Objekten. Das Institut stellt Strategien und Werkzeuge zur Überlieferung digitaler Inhalte und deren Kontext zur Verfügung. Die Forschungstätigkeit stützt sich auf ein interdisziplinäres Team aus Informatikern, Kunst-, Kultur- und Medienwissenschaftlern. Neben Aufträgen zur digitalen Aufbereitung und Zusammenführung unterschiedlichster Archivgüter und kulturell wertvoller Artefakte werden die langjährigen Erfahrungen vor allem durch zwei Impulse inhaltlich gebündelt und die spezifische Ausdifferenzierung der Forschungsausrichtung forciert. Zum einen werden nachhaltige Umgangsformen mit komplexen digitalen Objekten auf die spezifischen Anforderungen der wissenschaftlichen Informationsverwaltung von Forschungsdaten ausgeweitet.