Business
Alles was zum Entrepreneurship offen ist Mar 20
It's that time of year again – a time to reflect on the past 12 months and to enjoy some time out. The EPO will be closed for the Christmas and New Year holidays and we at Espacenet are also taking a break starting 23rd December. While we're away, you can keep up to date by visiting the Forum, and following us on Twitter.
Startseite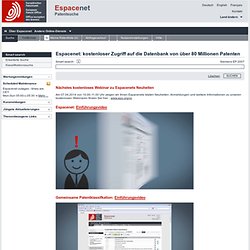 OScar - Reinvent Mobility - Home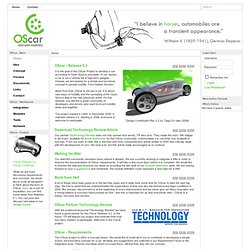 It is the goal of the OScar Project to develop a car according to Open Source principles. In our opinion, a car is not a vehicle full of high-tech gadgets. Instead, we are looking for a simple and functional concept to spread mobility. Form follows function. Apart from that, OScar is not just a car.
graphic t-shirt designs: cool & funny t-shirts weekly! Tees designed by the community.