Video
Sorry, currently our video library can only be watched from within the United States Hulu is committed to making its content available worldwide. To do so, we must work through a number of legal and business issues, including obtaining international streaming rights. Know that we are working to make this happen and will continue to do so. Given the international background of the Hulu team, we have both a professional and personal interest in bringing Hulu to a global audience.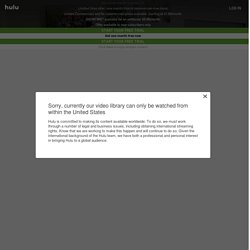 Watch your favorites. Anytime. For free.
YouTube - EnterNameHere55's YouTube
CollegeHumor - Funny Videos, Funny Pictures, Funny Links!
YouTube - EnterNameHere55's YouTube
Wait Wait...Don't Tell Me!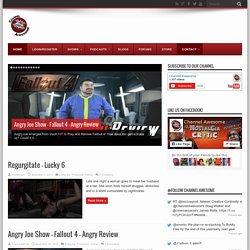 That Guy With The Glasses
Adventure Time Vlogs: Fionna and Cake Nash: WTFIWWY Live: Midvale School for the Gifted Diamanda Hagan: Hagan Reviews - Prelude to Season 5 Brad: I, Frankenstein and The Nut Job Thumb Wars Ep 62 A Fond Farewell for Now Lotus Prince: Ico - Parts 1-3