Web
Web Development Accumulated
ZeroClipboard Do you remember the old days of web development, when IE6 was the king? (ok, it sounds soooo bad now but if you were already building sites in 2002 you know what I'm talking about!) It was extremely easy to force copy to clipboard. But, for obvious security concerns, Firefox doesn't allow clipboard access by default.
10 interesting projects from Google Code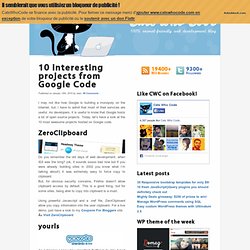 What is CSS? Cascading Style Sheets (CSS) is a simple mechanism for adding style (e.g., fonts, colors, spacing) to Web documents. These pages contain information on how to learn and use CSS and on available software. They also contain news from the CSS working group. News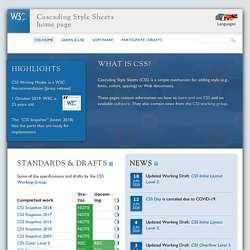 Portland Web Design + Web Development + e-Marketing = Jon Raasch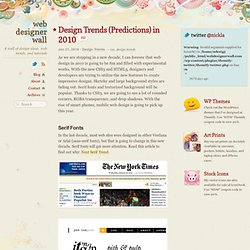 As we are stepping in a new decade, I can foresee that web design in 2010 is going to be fun and filled with experimental works. With the new CSS3 and HTML5, designers and developers are trying to utilize the new features to create impressive designs. Sketchy and large background styles are fading out. Serif fonts and texturized background will be popular. Thanks to CSS3, we are going to see a lot of rounded corners, RGBA transparency, and drop shadows. With the rise of smart phones, mobile web design is going to pick up this year.
Design Trends (Predictions) in 2010
Here is a complete package of AJAX Tutorials Web Developer, Ajax is a short form Synchronous JavaScript and XML is a set of methods that are used by many modern and popular web sites. Ajax providing web developers with verbosity options, the practice of searching to improve and expand the presentation of their Web sites in recent years there have been more immersed in the development of rich Internet applications. Web developers of new technologies that enrich the user is forced to vote the post with some examples of the functionality of Ajax, his voice can be recorded without reloading the page. Web designers can use a tool for further development, if we already know about JavaScript, HTML, CSS and XML, you have to spend a few coins to start learning AJAX.
30 AJAX Tutorials For Smart Web Developers | Graphic and Web Des