French Stuff
69 facts is back! This time featuring the lovely country of France, because well, who can resist a country that creates superior wine, beautiful art and genetically blessed people? I think 69 facts is quite fitting. After all, who doesn't love the French? (when they are not driving, of course).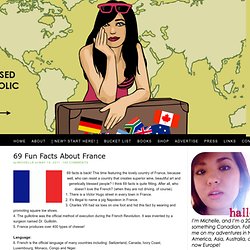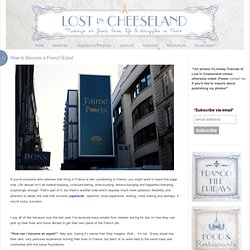 Lost In Cheeseland: How to Become a French Expat
If you're someone who believes that living in France is like vacationing in France, you might want to leave this page now. Life abroad isn't all market-hopping, croissant-eating, wine-slurping, terrace-lounging and baguette-chomping, surprisingly enough. That's part of it, but there's another side which requires much more patience, flexibility and attention to detail; the side that involves paperwork, rejection, more paperwork, waiting, more waiting and perhaps, if you're lucky, success.
A House in France
Charming 200 year old 3 bedroomed country house with 153m² habitable space and 2300m of land. In need of some renovation work but totally habitable. The house sits in the famously beautiful landscape of the massif central. From the garden it is possible to see several extinct volcanoes including Puy de Dome, one of the highest. The property is in a small hamlet containing 5 houses in the community of St Etienne des Champs with it's Marie and Church. The property was built around 1827 and was originally a small house with barns attached as is so common here in France.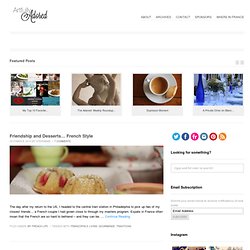 The day after my return to the US, I headed to the central train station in Philadelphia to pick up two of my closest friends… a French couple I had grown close to through my masters program. Expats in France often moan that the French are so hard to befriend – and they can be. … Continue Reading With my love of print, it should come as no surprise that most of my boxes in storage are weighed by books I've collected… the crumbs of passed travels and various interests that bind my identity together. Books have always been my biggest headache while moving, while also providing me a chance to slip away … Continue Reading I've been back in the US for a month now, and time has just flown by! My first couple of weeks were filled with reconnecting with friends and unpacking.
Replay - une vidéo Arts