French Stuff
69 facts is back!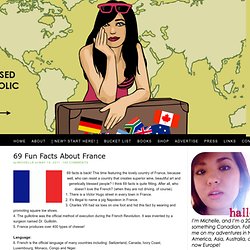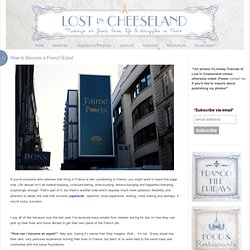 Lost In Cheeseland: How to Become a French Expat
If you're someone who believes that living in France is like vacationing in France, you might want to leave this page now. Life abroad isn't all market-hopping, croissant-eating, wine-slurping, terrace-lounging and baguette-chomping, surprisingly enough. That's part of it, but there's another side which requires much more patience, flexibility and attention to detail; the side that involves paperwork, rejection, more paperwork, waiting, more waiting and perhaps, if you're lucky, success.
A House in France
Charming 200 year old 3 bedroomed country house with 153m² habitable space and 2300m of land. In need of some renovation work but totally habitable.
Replay - une vidéo Arts