Breakfast
Hey! I have a great idea. Why not start a holiday tradition of delivering these delicious cinnamon rolls to your friends and cohorts? Growing up, my mom always made them for her good friends at Christmastime, and you could literally hear the primal groans of pure joy rising from the rooftops of our town. I've carried on the tradition through the years and have won friends and influenced people just by delivering these rolls. They really are that good .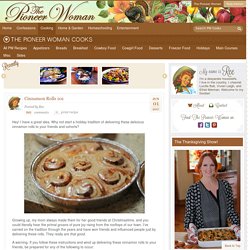 Upgrade the classic American breakfast from basic to impressive in a few simple steps. Bacon, Egg & Cheese Cups A meal from a muffin pan? It's true! Everyday Food editor Sarah Carey shows you how to make these adorable dishes that can be served for dinner or brunch.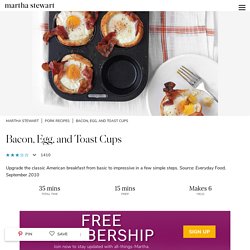 In my opinion, pancakes are the most perfect of breakfast foods. However, not all pancakes are created equal and I've been on a lifelong quest to find the perfect pancake recipe. My ideal pancake is thick and cakey, yet still maintaining a light fluffiness. One of the best pancakes I've ever had meeting this description is at the okayokay diner in our neighbourhood. It's a really small diner so we often end up eating at the counter where you can watch the cook making orders on the griddle.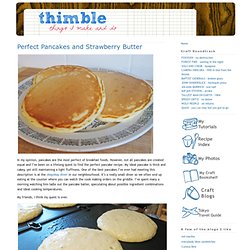 Cinnamon Bun Pancake Recipe