Clever
- StumbleUpon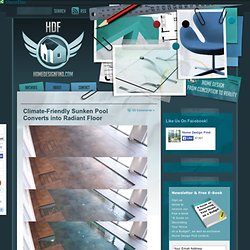 Here's a truly glamorous idea for a pool. A sinking pool! The apparently permanent stone floor in this room literally slowly drops to reveal the pool underneath.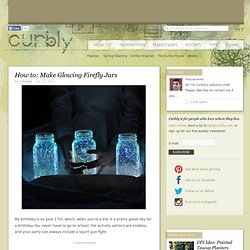 My birthday is on June 17th, which, when you're a kid, is a pretty great day for a birthday. You never have to go to school, the activity options are endless, and your party can always include a squirt gun fight. Related Video: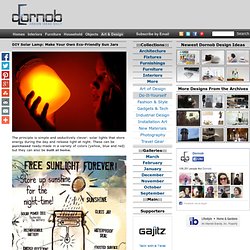 The principle is simple and seductively clever: solar lights that store energy during the day and release light at night. These can be purchased ready-made in a variety of colors (yellow, blue and red) but they can also be built at home. A simple, less-technical approach involves buying a conventional solar-powered yard lamp and then essentially harvesting it for key pieces to put in a jar. This is simply a way of taking an existing solar lamp design and appropriating its parts to make something more attractive for display around a house or home.
Transformer Furniture: A Sofa Bed With A Twist : TreeHugger
Pet Peek™ - The Window For Your Fence