Relationships
Romantic Day And Evening Ideas. We live in a day and age where lives are busy and schedules are swamped.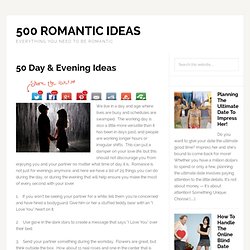 The working day is also a little more versatile than it has been in days past, and people are working longer hours or irregular shifts. This can put a damper on your love life, but this should not discourage you from enjoying you and your partner no matter what time of day it is. Romance is not just for evenings anymore, and here we have a list of 25 things you can do during the day, or during the evening that will help ensure you make the most of every second with your lover. Walter Kirn on Relationships June 2008 ELLE. I once worked in an office with a woman whom none of my colleagues seemed to know was there.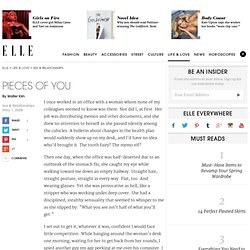 Nor did I, at first. Her job was distributing memos and other documents, and she drew no attention to herself as she passed silently among the cubicles. A bulletin about changes in the health plan would suddenly show up on my desk, and I'd have no idea who'd brought it. The tooth fairy? The memo elf? Those who love you are not fooled... | Wisdom Commons - StumbleUpon. Those who love you are not fooled...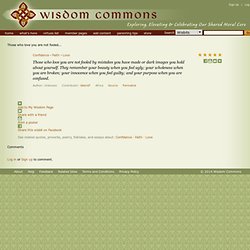 Confidence - Faith - Love Those who love you are not fooled by mistakes you have made or dark images you hold about yourself. They remember your beauty when you feel ugly; your wholeness when you are broken; your innocence when you feel guilty; and your purpose when you are confused. Advice from Somewhere.
---