Furnishings
et voila!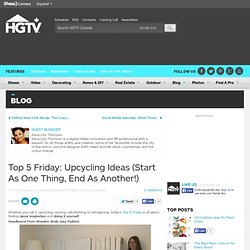 Build this Hula Hoop Rug and other fun t-shirt crafts.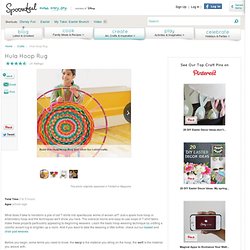 Spraypainted Wheat Pillows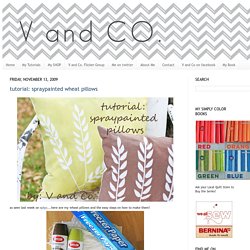 as seen last week on sytyc ...here are my wheat pillows and the easy steps on how to make them!
Bored with basic plastic mini blinds? Me too.
Max with the new Succulent Table. Can you believe that our latest DIY project was once just a couple of junky pallets and some scrappy table legs? Crazy…if I didn't have photos, I wouldn't believe it myself.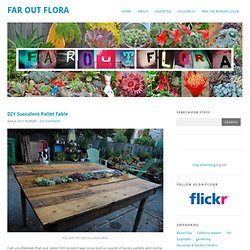 This is the most beautiful felt project we've seen. Strips of felt are wrapped around each other with hot glue to create this amazing swirled effect.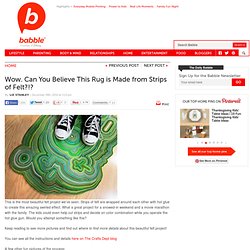 20 Cool Lego Items for the Ultimate Lego Home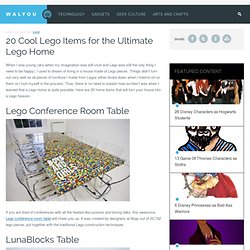 20 Cool Lego Items for the Ultimate Lego Home When I was young (aka when my imagination was still vivid and Lego was still the only thing I need to be happy), I used to dream of living in a house made of Lego pieces. Things didn't turn out very well as all pieces of furniture I made from Legos either broke down when I tried to sit on them or I hurt myself in the process.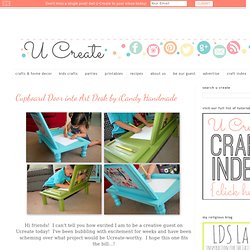 Hi friends! I can't tell you how excited I am to be a creative guest on Ucreate today!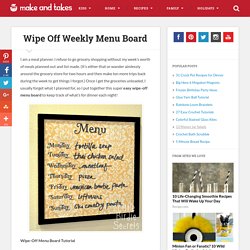 I am a meal planner.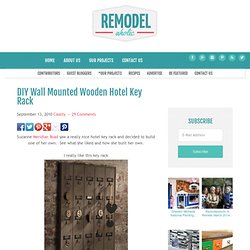 Suzanne Meridian Road saw a really nice hotel key rack and decided to build one of her own. See what she liked and how she built her own.