Games
1066
In the 1066 game you get to control the English, Viking or Norman armies. The aim of the game is to defeat your enemy's army by killing or scaring off as many of them as possible! The game puts you into the thick of the action, giving you direct control over every arrow barrage, cavalry charge and defensive stand. Taunts, chants and the presence of a strong leader will all prove crucial to winning the day. A multiplayer option also offers the chance to test your mettle against friends.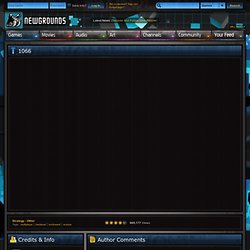 Newgrounds.com — Everything, By Everyone
Neon Rider
** Thanks for the daily feature and frontpage! NeonRider is a fast paced reflex driving game. Drive your vehicule in the cyber world and try to finish the tracks as fast as possible.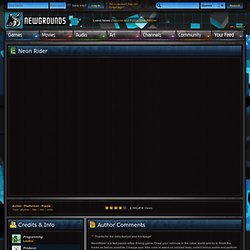 Armor Games
Kongregate: Play free games online
kaleidoscope
Record Tripping - A Bell Brothers Game
The Men Who Wear Many Hats | Organ Trail