Picsengine
INFO: How the Z-index Attribute Works for HTML Elements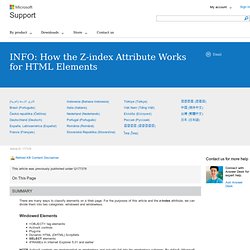 There are many ways to classify elements on a Web page. For the purposes of this article and the z-index attribute, we can divide them into two categories: windowed and windowless.
Mettre un div par dessus un flash
forum - Vos Templates :)
@ERIC ULVE: j'ai intégré PICSENGINE dans un CMS: GUPPY : http://www.freeguppy.org/index.php?lng=fr c'est pas très compliqué, ce CMS a beaucoup d'avantages: simple, simple à administrer, en FRANCAIS!!, bien sécurisé,et picsengine tourne très bien dans une fenêtre ou en plein écran!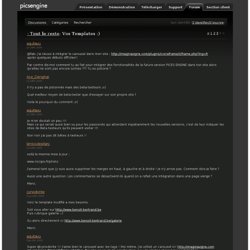 Nathan Zylbersztejn Photography
Galerie de Kévin et Gwen