TERCER CICLE Diversos
Matemáticas básicas
NUESTROS ORIGENES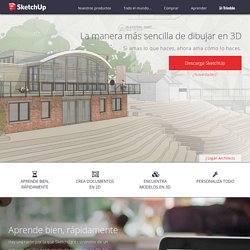 En la mayoría de proyectos en 3D, en algún momento, es necesario convertir un modelo en un conjunto de dibujos para que se comprenda mejor. Layout en SketchUp Pro te permite añadir vistas de modelos a las páginas, elegir la escala del dibujo, ajustar los grosores de las líneas y añadir dimensiones, llamadas y gráficos. Realiza un cambio en tu modelo SketchUp y lo verás reflejado automáticamente en LayOut.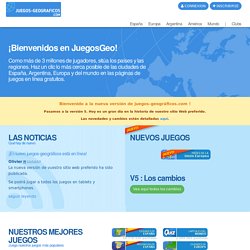 juegos-geograficos : juegos-geograficos.com : Sitio de juegos de geografia gratuitos en flash. Juegos de conocimientos sobre la geografia del mundo, Europa, España, México, Argentina, Chile, Perú, Colombia, Bolivia, Uruguay, Paraguay, Venezuela. ¡Bienvenidos en JuegosGeo! Más de 60 juegos flash en línea para aprender y aprender de nuevo la geografía divirtiéndose.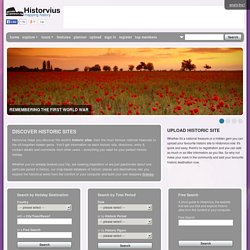 Historvius helps you discover the world's historic sites, from the most famous national treasures to the oft-forgotten hidden gems. You'll get information on each historic site, directions, entry & contact details and comments from other users – everything you need for your perfect historic holiday. Whether you've already booked your trip, are seeking inspiration or are just passionate about one particular period in history, our map-based database of historic places and destinations lets you explore the historical world from the comfort of your computer and build your own bespoke itinerary.
Juegos de Geografía de Europa
Human Body Maps | 3D Models of the Human Anatomy
Hortografia.cat | Rètols en "català"
Arqueodidáctica... es otra historia
El Rincón del Haiku