Clothing
Vintage Clothing, Vintage Dresses, ADOREVINTAGE CLOTHING, Fabulous Vintage...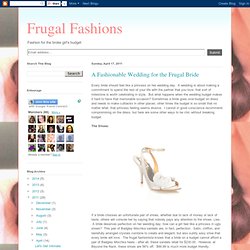 A Fashionable Wedding for the Frugal Bride
Every bride should feel like a princess on her wedding day. A wedding is about making a commitment to spend the rest of your life with the partner that you love; that sort of milestone is worth celebrating in style. But what happens when the wedding budget makes it hard to have that memorable occasion? Sometimes a bride goes over-budget on dress and needs to make cutbacks in other places; other times the budget is so small that no matter what, that princess feeling seems elusive.
My Pet Octopus Cuff | Mod Retro Vintage Bracelets | ModCloth.com
Vintage Art Lockets Unique Charms Adornments by verabel on Etsy
Spray On Clothing Video // Current
Roses on the Behance Network
Lego Interlocking Ring | WHATTHECOOL
Hanukkah is over, Christmas is done, and the New Year's ball has dropped. It's official: the winter break festivities are finally starting to dwindle. For some of you, that means you're on your way back to school soon, and for others (like me) your break is just getting started. But with two weeks already down the drain you're starting to wear thin. You've already seen the people you've wanted to see, shopped all your Christmas money away, and watched all the Millionaire Matchmaker reruns you can take. So what's a girl to do?
DIY Projects to Cure the Winter Break Boredom Blues - College Fashion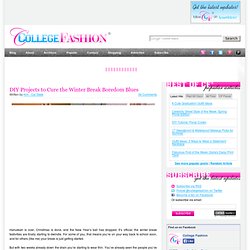 maria cristina bellucci: pencil crayon jewelry
Secrets of the Web: Where to Go for Watches and Jewelry at up to 80% Off | H...
You'll start by cutting 2 circles from the piece of felt at approximately 2″ in diameter. Form the wires of your halo by molding and bending each piece into a half circle. Lay the two half circles opposite of each other to create a single circle, laying it over the top of your head to check the fit.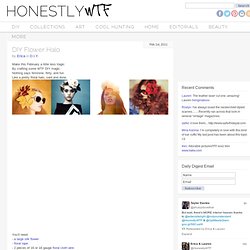 Designer swimwear, swimsuits & bikinis. Large cup sizes available.
Shops - The Holiday Seasons Best Party Dresses - Discover More Shopping...
Heavenly Hostess :: Hostess & Everyday Aprons :: Serve with Grace.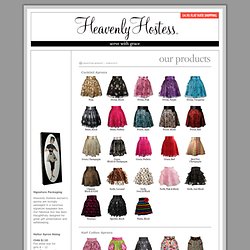 Signature Packaging Heavenly Hostess women's aprons are lovingly packaged in a luxurious signature keepsake box. Our fabulous box has been thoughtfully designed for great gift presentation and safekeeping.
Madame Gr&s (Alix Barton): Evening gown (1973.104.2) | Heilbrunn...
Christian Dior: "Venus" dress (C.I.53.40.7a-e
8 Cool and Creative 3D Door Stickers.
StumbleUpon
Corset [European] (C.I.39.13.211