Home Made Bits
DIY Wedding Love Notes | Unique Wedding Guestbook Ideas | DIY Wedding Blog
This DIY includes styling and presentation ideas for 'Message in a Bottle' guest favors with a twist. Enclosed is a little scroll that not only contains a message to your guests but also some extra blank notepaper so that they can write a little message back to the bride and groom and drop it in a jar labeled "Love Letters" incorporated in the centerpiece design of each table. Click "read more" to see more images and instructions for this delightful project. - Amy of Eat Drink Chic If you like the presentation ideas shown here you can download the various elements below and re-create the look for yourself. Love_Heart_Doily_Label – Print onto white textured card and cut around border with scissors.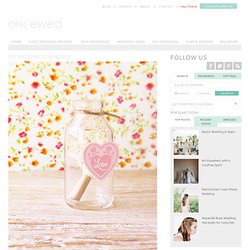 Elbow patches are one of my favorite trends this season! Last month, I shared how to hand print hearts on your jeans and we recieved many requests for a patch tutorial! I asked Amanda to show you how she would do it in this next feature....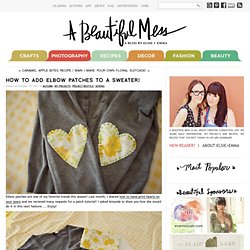 Hi friends! We are traveling home today from an amazing trip to New York. Here are a few photos that the four of us snapped with our iPhones...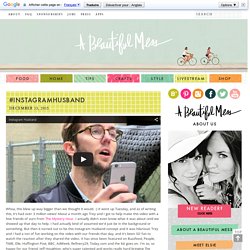 Succulents Flower Crown DIY Tutorial | Bridal Musings Gallery
Who's up for some delicious DIY?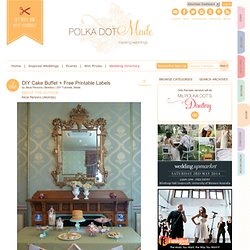 DIY Cake Buffet and Free Printable Labels
Make Your Own Confetti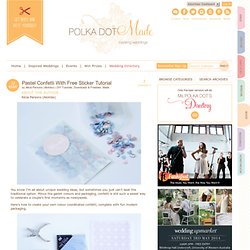 You know I'm all about unique wedding ideas, but sometimes you just can't beat the traditional option. Minus the garish colours and packaging, confetti is still such a sweet way to celebrate a couple's first moments as newlyweds.
Two Mini Blue Floral Hair Bow Clips by whispylove on Etsy
By Kate on February 6, 2012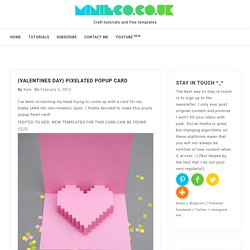 Mooo Easter Printables
We are at our little cottage in Dalarna and we are fixing it up. So we are able to use it even in the winter.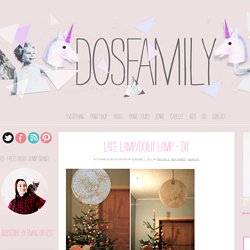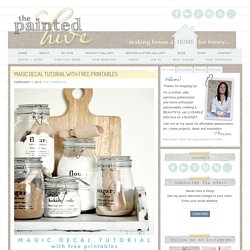 Amongst other things, I mentioned how wonderful they are for creating custom embellishments without the need for any fancy pants equipment. Yep, waterslide decal paper is a truly fab product, though as great as it is, there is one drawback – although it's somewhat tough it's not especially durable. So, whilst it's perfect for ornamental purposes, it's not ideal for more practical applications….until now that is! Magic decal coating paper is a product designed to be used in conjunction with standard decal paper to make the finished transfers durable – yes, even dishwasher resistant! If you're already familiar with magic decal coating paper then please excuse my tardy excitement, though for everyone else who is just getting to the party now too, feel free to start throwing the streamers! My recently aquired assortment of SLOM jars from IKEA were awaiting some DIY craftiness and seemed the perfect victims candidates for my first magic decal experiment.
DIY Projects
Materials: Expedit 4 draw unit, wood stain, wood cladding, laser or Acetone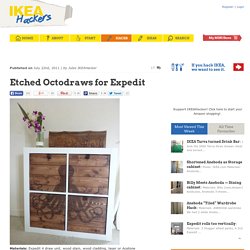 Etched Octodraws for Expedit
DIY Projects / DIY pillows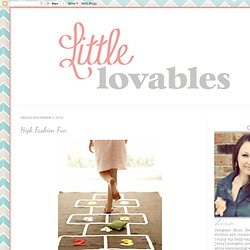 It's starting to get a little cold outside! With little boys, I need some indoor activities that can be used to stretch the imagination, but it's a big plus if they are pretty to look at. I found this neat new shop called Cool Spaces for Kids and everything is so sweet.
Little Lovables: High Fashion Fun
David tells us his DIY platform bed project isn't yet complete, but we think he's done such a spectacular job with his bed/storage to this point, we wanted to go ahead and share what's he's completed thus far... The bed frame is a platform filled in with sheet-rock compound. "...there's a few things left to do to the bed before it's complete.
Look! DIY Platform Bed With Storage
A Pair of Pears: DIY Vintage Party
I had a lot of fun planing and putting together stuff for my vintage birthday party.
Best Of: Holiday Gift Tag Printables
Studio of Mae: 'Follow the Bunny' Printable
We have a lovely freebie for Easter. Free printable bunny footprints! How cute! Add some hype to your home when then that fluffy little bunny arrives in town. These free printables will have your children hopping along to reach their treats in the morning. Oh my goodness I can picture them now hopping along and the enthusiasm growing with each hop.
Listen to Grandma
1/22/12 Update: Many of you have been having trouble coming across sterling silver in your local thrift stores.
Milk & Mead: DIY Tea Shelf
Knitting Bee – Free knitting tutorials – Free knitting patterns
brittanyMakes
DIY The Perfect Mix Favors