Blog Loving
...consciousness collection...
1. consulting the civic guide with kelly zarb...who had diligently copied out some of the highlights of castlemaine from peppermint magazine! you rock girl! 2. awesome knitted door at the library 3. continuing education, templeton st 4. yummy local ginger beer, green goes the grocer, templeton st 5. new store by benchmark collective (14 Templeton Street), next to habadash. lovely chat with the owner who said they've only been there for about 8 weeks! they stock lots of design items and paintings by her husband - their studio is out the back!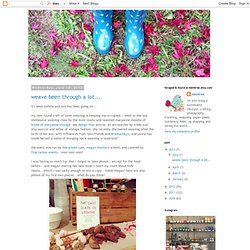 Time has just flow by! It's been a good couple of months since I last logged in on my blog. But I finally feel that the time is right. The whole spring was just full of ups and downs, dealing with the past and getting used to being just on my own.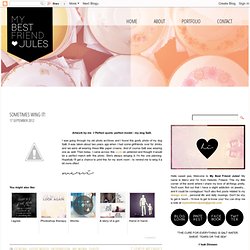 My Best Friend Jules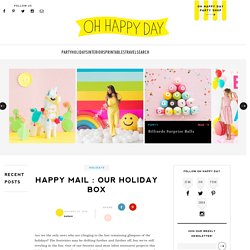 Apr 10 You Can't Always Get What You Want I almost titled this "Stop adding this stuff to your cart Jordan, you can't ever have it." We are starting to actually decorate the house (way more fun than redoing the electrical!)
When it comes to interiors, I love, love, love pops of color, especially when it's unexpected and flanked with white. It feels so fresh to me. And it doesn't have to be all about paint either. You can accomplish the same things with accessories and furniture if you aren't into painting the walls or doors (or you can't paint because you're renting). Here are a handful of my favorite ways color is being incorporating into interiors at the moment… (above) How amazing is this aqua and lime color blocked door?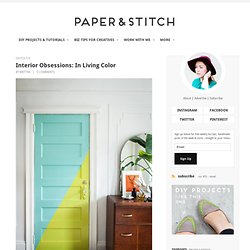 papernstitch handmade blog - Part 2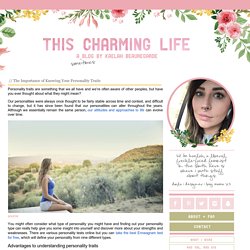 My name is Patty Barrett and I'm an improv comedian. Whenever I tell anyone that it's usually followed up with the statement, "Tell me a joke." (I'm not that kind of comedian and no!) or the question, "How'd you get into that?"
little chief honeybee.
sweet pea.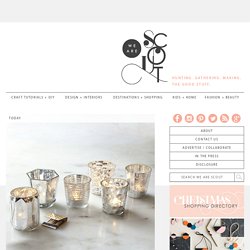 Wee Birdy | Wee Birdy is an exploratory field guide to the hidden gems in London and Sydney and sparkling treasures on the (online) horizon
Did I mention that we were moving? Well, we did it. We're in our new home. The stockings are hung, the tree is up and we've strung a few Christmas lights.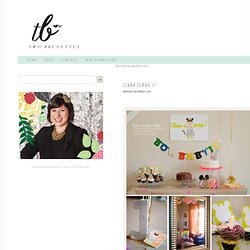 Two Brunettes - Two Brunettes
Oh the Oscars, boy do we love dress gawking, ballot filling, and meal planning once a year for our Annual Oscar Party. Usually it just ends up being my husband and I, but this year we actually got to plan a party! As I said earlier, Cyd from The Sweetest Occasion came over last weekend to help me craft up cute little goodie bags, and items for the party.
BLOWUP BLOG! - Archive - DIY