Books/Poem
50 Most Influential Books of the Last 50 (or so) Years. In compiling the books on this list, the editors at SuperScholar have tried to provide a window into the culture of the last 50 years.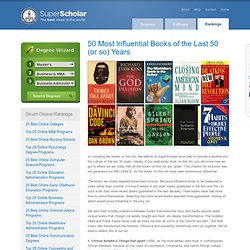 Ideally, if you read every book on this list, you will know how we got to where we are today. Not all the books on this list are "great." Extraordinary. - StumbleUpon. Nicole Krauss quotes. "If I had a camera," I said, "I'd take a picture of you every day.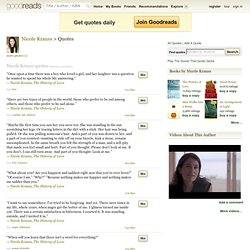 That way I'd remember how you looked every single day of your life. " "I look exactly the same. " "No, you don't. You're changing all the time. Every day a tiny bit.
---