Flipped Classroom
Why I Gave Up Flipped Instruction. A little over a year ago I wrote a post about the flipped classroom, why I loved it, and how I used it.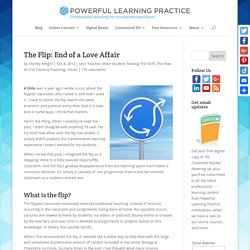 I have to admit, the flip wasn't the same economic and political entity then that it is now. And in some ways, I think that matters. Harvard Education Letter. Volume 27, Number 5September/October 2011 One small change can yield big results By Dan Rothstein and Luz Santana Teaching Students to Ask Their Own Questions, continued.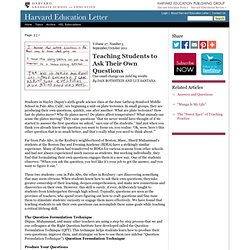 Flipped Classroom Infographic #flippedclassroom #blendedlearning #edtech. What I really think about the Flipped Classroom. There is the somewhat famous quote by statistician George Box "All models are wrong, but some are useful.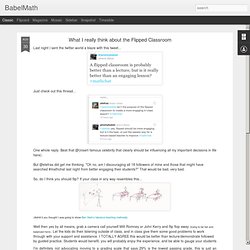 " Mathematical modeling is both a mathematical practice standard and is a content domain, and in that domain there are no actual standards. Modeling can seem a bit confusing.
Clintondale High Cuts Freshman Failure Rates with Flipped Classes. In an urban school outside Detroit, more than half of freshmen failed English in fall 2009.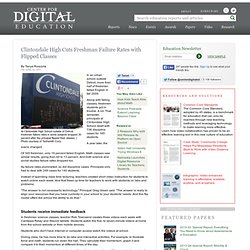 Along with failing classes, freshmen students got in trouble. A lot. That semester, principals at Clintondale High School dealt with 736 discipline cases for 165 students. A year later, the scene changed.
---