Flipped Classroom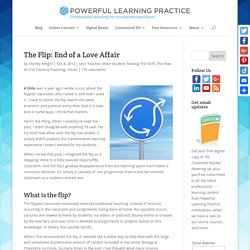 A little over a year ago I wrote a post about the flipped classroom, why I loved it, and how I used it. I have to admit, the flip wasn't the same economic and political entity then that it is now. And in some ways, I think that matters.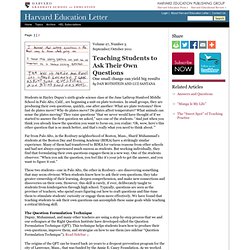 Harvard Education Letter
Students in Hayley Dupuy's sixth-grade science class at the Jane Lathrop Stanford Middle School in Palo Alto, Calif., are beginning a unit on plate tectonics. In small groups, they are producing their own questions, quickly, one after another: What are plate tectonics?
What I really think about the Flipped Classroom
Clintondale High Cuts Freshman Failure Rates with Flipped Classes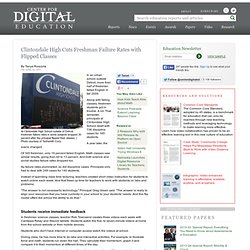 In an urban school outside Detroit, more than half of freshmen failed English in fall 2009.