Elizondomaru
Maru
Welcome to part two of the three part 3M Command Love Your Walls Series. In case you're just joining in, the series is part of a campaign for 3M Command Picture Hanging Strips, where I have the fun job of demonstrating how I use the strips in my own home. In the first post I re-styled the picture wall in my main living area. If you missed it, take a look here. The strips were so easy and effective to use, I couldn't wait to get started on this next project!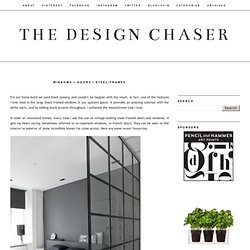 The Design Chaser
Marc and Angel are the authors of 1000 Little Things Happy Successful People Do Differently. Here's their amazing list of 30 things to start doing for yourself. If you enjoy this, be sure to visit their website for more inspirational advice and tips for life. #1.
30 Things To Start Doing For Yourself. #4 Is Absolutely Vital.