Photography
Via U! Photography Blog. Studio Quality Product Photography With a $12 Set Up. Handmadeology's resident product photography pro Mariano, has put together a $12 product photography set up that will help you acheive studio quality product photography .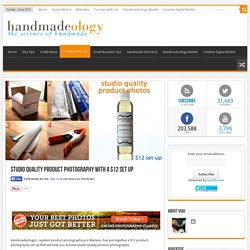 I took this picture in my kitchen. It looks like a photograph I could have done in the studio, using complicated lighting equipment. Animal Magic. Brilliant photography from Natgeo archives | Pokkisam blog. National Geographic is the source for photos, free desktop wallpapers of places, animals, nature, underwater, travel, and more.It's a long time inspiration for me but now only the time helps me to bring these awesome photographs for your display.I am very happy to bring those "brilliant photography from national geographic archives" here.The following 60 beautiful photographs has beautiful wild life,nature,people and bird photos.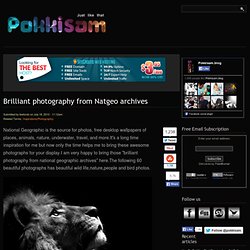 All the credit goes to Nationalgeographic and all the photographers :) About the author. Streetview. 10 Ways to Take Stunning Portraits. A Post By: Darren Rowse How do you take Portraits that have the 'Wow' factor?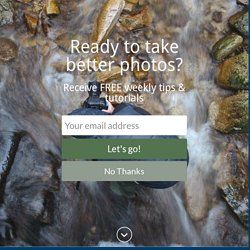 Today and tomorrow I want to talk about taking Portraits that are a little out of the box. You see it's all very well and good to have a portrait that follows all the rules – but it hit me as I was surfing on Flickr today that often the most striking portraits are those that break all the rules. I want to look at some ways to break out of the mold and take striking portraits by breaking (or at least bending) the rules and adding a little randomness into your portrait photography.
I'll share ten of these tips today and a further ten tomorrow (update: you can see the 2nd part here). Scott Stulberg Photography. Gee Greenslade – Digital Photography and Creative Retouching Adelaide » portfolio.
---