Museums 2.0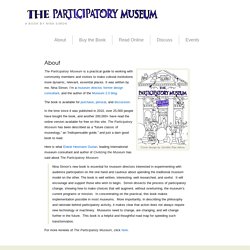 Cover design by Jennifer Rae Atkins The Participatory Museum is a practical guide to working with community members and visitors to make cultural institutions more dynamic, relevant, essential places. It was written by me, Nina Simon.
Center for the Future of Museums Home Page
Posted: March 31st, 2014 | Author: Jasper Visser | Filed under: Technology | Tags: connections, innl, museum of national history, network, news, semantic web, website | 0 CommentsinShare0 When we learned that the Museum of National History was going to disappear late 2011, we tried to find a new home for our highly successful (and often un-museum-like) products. Last week the new home for our INNL website and network was announced. The platform Oneindig Noord-Holland (Endless North-Holland) has taken over the content and ideas of INNL and will incorporate them in a new and revised version of their own platform, due later this year.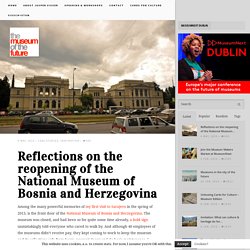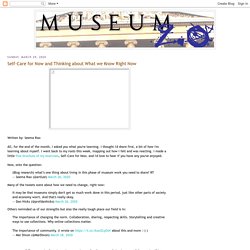 "The words we use in attempting to change museum directions matter. We need translators within each cultural context. We do not yet have precise words or even uniform understanding of the words we use.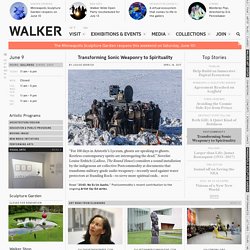 Housing—as an aesthetic, conceptual, political, and environmental concern—has captured the imaginations and passions of artists and architects in recent years. In a flourishing yet undefined field, Rick Lowe, Rirkrit Tiravanija, N55, the Rural Studio, and others are prototyping creative solutions that range from portable architecture to squatting to long-term community-based design projects. More Presented through an exclusive content partnership between the Walker and Forecast Public Art, this article originally appeared in Public Art Review, issue 49.