Home Schooling(2)
21st Century Pedagogy | Conciencia Colectiva
See all > The Advocates A series of debates with a moderator facilitating the discussion of national and international issues - using advocates who would introduce witnesses to support their point of view. Debates recorded at Boston's Faneuil Hall. From The Vault "From the Vault" is an ongoing collaboration with WGBH Radio (89.7) and WGBH.org, bringing treasures from the archives to new audiences.This curated collection gives a sense of the range of the WGBH archives, highlighting rare or seldom-seen materials.
WGBH Open Vault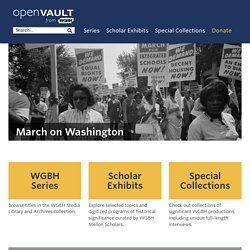 websites for Educators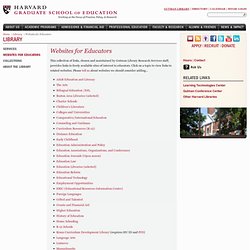 This collection of links, chosen and maintained by Gutman Library Research Services staff, provides links to freely available sites of interest to educators. Click on a topic to view links to related websites. Please tell us about websites we should consider adding... Adult Education and Literacy
Massachusetts Home Learning Association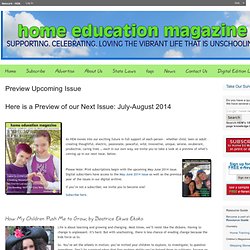 As HEM moves into our exciting future in full support of each person – whether child, teen or adult – creating thoughtful, electric, passionate, peaceful, wild, innovative, unique, serene, exuberant, productive, caring lives … each in our own way, we invite you to take a look at a preview of what's coming up in our next issue, below. Please Note: Print subscriptions begin with the upcoming May-June 2014 issue. Digital subscribers have access to the May-June 2014 issue as well as the previous year of the issues in our digital archive. If you're not a subscriber, we invite you to become one! Subscribe here.
What's in our latest issue? Find out what's new in Practical Homeschooling! Subscribe Now! Click here to start your subscription with this issue. NEW! Free 2014 Bible Reading Plan from Practical Homeschooling!
Homeschool World - "The World's Most Visited Homeschool Site"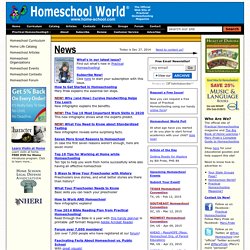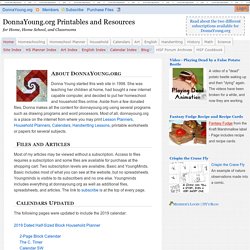 V Planner V4 March 2014 - Subscriber Content V Planner V4 is ready to use. V Planner is a spreadsheet file and requires Microsoft Excel.