Noteworthy Blogs
The Deipnosophist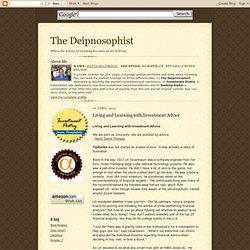 Living and Learning with Investment Advice
I received startling news this week that an esteemed colleague had suffered a massive heart attack on Sunday. Only in his late forties, he'd apparently tip-toed on the precipice of eternity. The ICU nurses mentioned that when he'd arrived, it appeared to be a 90% chance-of-fatality case.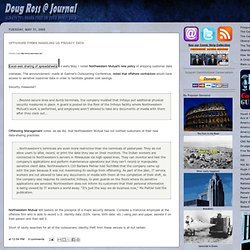 Doug Ross @ Journal - 75% snark-free diatribes on politics, technology & security
Published on March 4, 2009 at 7:16 pm One of the interesting effects of the turmoil in financial markets since September involves the level of implied inflation expectations embedded within the market prices for Treasury Notes and Bonds.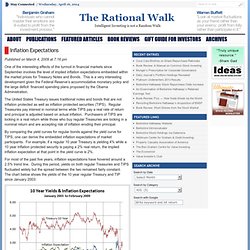 Inflation Expectations | The Rational Walk
Island hopper's diary
HongKongMacro