Internet Safety
Gharr's Website: Stay Safe on the Internet
This is Gharr's new website, the previous one was deleted according to the host. by electronics Oct 24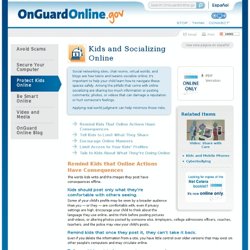 Social networking sites, chat rooms, virtual worlds, and blogs are how teens and tweens socialize online; it's important to help your child learn how to navigate these spaces safely. Among the pitfalls that come with online socializing are sharing too much information or posting comments, photos, or videos that can damage a reputation or hurt someone's feelings. Applying real-world judgment can help minimize those risks. Remind Kids that Online Actions Have Consequences The words kids write and the images they post have consequences offline.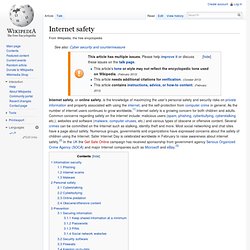 Internet safety
Internet Safety , or Online Safety , is the knowledge of minimizing the user's personal safety and security risks on private information and property associated with using the internet , and the self-protection from computer crime in general. As the number internet users continue to grow worldwide, [ 1 ] internet safety is a growing concern for both children and adults. Common concerns regarding safety of the internet include malicious users ( Spam , Phishing , Cyberbullying , Cyberstalking etc.), websites and software ( Malware , Computer Virus , etc.) and various types of obscene or offensive content. Numerous groups, and governments and organizations have expressed concerns and are dedicated to the safety of children using the Internet.
Internet Safety
Listen The Internet can be a wonderful resource for kids. They can use it to research school reports, communicate with teachers and other kids, and play interactive games. Kids who are old enough to punch in a few letters on the keyboard can literally access the world. But that access can also pose hazards. For example, an 8-year-old might do an online search for "Lego."
Internet Safety — National Crime Prevention Council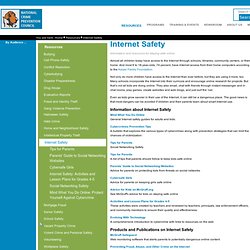 Almost all children today have access to the Internet through schools, libraries, community centers, or their home. And most 8 to 18-year-olds, 74 percent, have Internet access from their home computers according to the Kaiser Family Foundation . Not only do more children have access to the Internet than ever before, but they are using it more, too.
seniors.gov.au - Internet tools and tips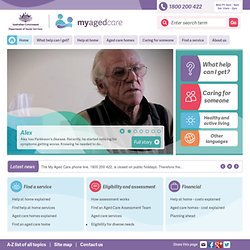 Once you have mastered the basics of using the Internet, a whole new world of opportunities are open to you. The following sections provide an introduction to some of the great things that you can do on the Internet and on how you can use your time on the Internet more effectively. Tips for keeping your computer secure when using the Internet.