Information on Making Videos
Blue/green screen backgrounds: Desert Duel. Future Rock Band. More Green Screen Videos. Green Screen To Make Videos This fellow seems to do the green screen thing in quite an entertaining way: Projected Instruments: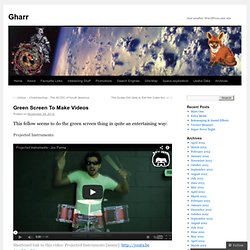 Putting cartoons on video (Miku) Cartoon & collaboration in video - Miku Hatsune, xxxayu3, Hizaki19. Cartoons + dancer. Dancer+ cartoon: Night Fever. Collaboration based video. Collaboration based video. 100 Helpful Photography Tutorials for Beginners and Professionals. Photography as both a profession and a hobby is an incredibly expansive topic that covers a remarkably vast range of subjects from science and art.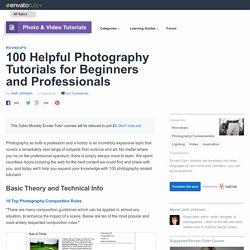 No matter where you lie on the professional spectrum, there is simply always more to learn. We spent countless hours scouring the web for the best content we could find and share with you, and today we'll help you expand your knowledge with 100 photography related tutorials!
Information on Making Videos ☆ Team Curated
---
electronics Mar 19 2013

Please Team-up with me HERE: (the green pearltree labled team curated)
---