Green Ideas (twitter)
Solar Energy, knowing what the money is spent on!
Dieses Video ist derzeit nicht verfügbar. Das Video ist auf diesem Gerät nicht verfügbar. Wiedergabe
Green Revolution - The Freiburg Model | Made in Germany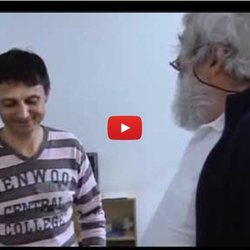 Sites Referenced from Venus Vegans Project
From Crisis to Peace - The Organic Vegan Way is the Answer
Humane Myth: Encouraging Truth, Transparency and Integrity in Animal Advocacy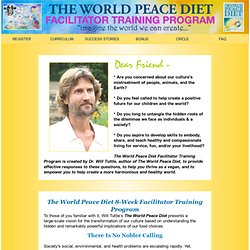 The World Peace Diet Mastery Series
* Are you concerned about our culture's mistreatment of people, animals, and the Earth? * Do you feel called to help create a positive future for our children and the world? * Do you long to untangle the hidden roots of the dilemmas we face as individuals & a society? * Do you aspire to develop skills to embody, share, and teach healthy and compassionate living for service, fun, and/or your livelihood?
Green Eco News (@GreenEcoNews) sur Twitter
Clean Technology (CleanTec) sur Twitter
Have an account? Sign in New to Twitter? Join Today » Forgot password? Already using Twitter via text message?
Warning: trim() expects parameter 1 to be string, array given in /home/maven/public_html/templates/yoo_mellow/layouts/template.php on line 31 Our green search engine searches only approved green websites, meaning that you will find more green results.Powered by Google's Custom Search Engine technology, you are guaranteed fast and accurate results.Try a green search now by using the search bar at the top of the website! Browse for websites ranging from sustainable tourism to ecofashion, health and wellness and beyond!All websites are approved by Green Maven editors for green and sustainable values.Do you have a green website? Submit it to the Green Search Engine and Directory. Check out our editors top picks on green products, books, movies, travel destinations and more!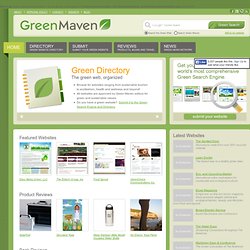 Language: English Bahasa Indonesia Bahasa Melayu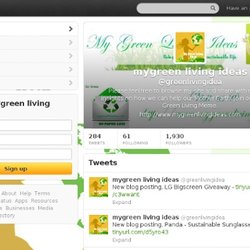 melandria romero (greenlivingidea) on Twitter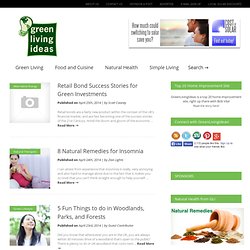 Conservation Water Conservation and a Dual Flush Toilet Converter Review: TapNFlush Published on April 3rd, 2014 | by Scott Cooney Most of our readers know that we love to review cool eco-products.
Off the Grid – Sustainable Living
Vegan Zeitgeist (VeganZeitgeist) sur Twitter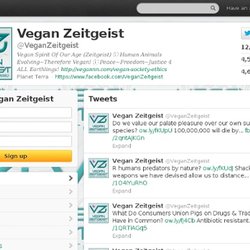 Language: English Bahasa Indonesia Bahasa Melayu
Vegan Zeitgeist
Green - Independent Curators