Generale
the Paper Robot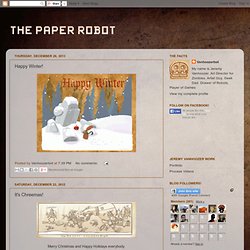 Wow... It's been a while. I eluded to the fact that there were big changes heading my way, and I wasn't kidding. Over the last few weeks, I have transitioned from my job at Cartoon Network in Atlanta, to a new position at Row Sham Bow in Orlando. This is a new studio, packed with unbelievable talent, and it feels like a great fit already. Our first game is in beta right now, and I am very excited about my future here.
Recent Posts This is our latest Post about Free and open Source Software. It could be anything, from articles, news and even FREE tutorial. You want to submit news or article?
FOSSGrafis.com - All About Graphics Open Source Tutorial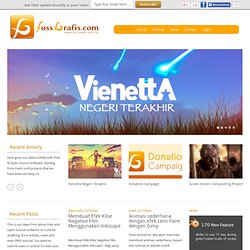 Posted by Stryker Making of Fifth Avenue in NYC Gilvan Isbiro shows how he made his "Fifth Av."...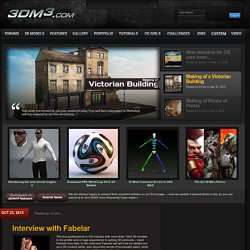 Galleries 3DTotal.com Ltd