Websites
Crate Inspiration: A Home Furnished Almost Entirely With Vintage Boxes Marie Claire Maison. F.lux: software to make your life better. We Can Put an End to Word Attachments. By Richard M.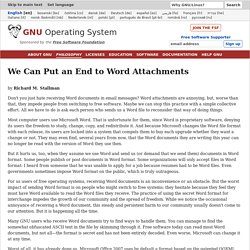 Stallman Don't you just hate receiving Word documents in email messages? Word attachments are annoying, but, worse than that, they impede people from switching to free software. Maybe we can stop this practice with a simple collective effort. All we have to do is ask each person who sends us a Word file to reconsider that way of doing things. Inside Out. Fakebook Quotes. Time Capsule.
To begin, enter a date in the box above and click either: Quick Page - this button will automatically generate a Time Capsule page for you. - OR - Advanced Page - this button will lead you through a "wizard" that allows you to select specific headlines, birthdays, songs, TV shows, toys, and books for the selected date.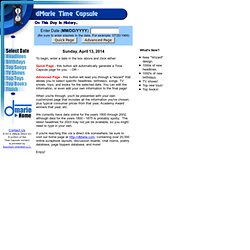 You can edit the information, or even add your own information to the final page! Mine Control Home Page. Did you know. Tepidsloth. Fucked Up Knitting. Unfriendable - Public Displays of Fail (from Facebook, Twitter, and Yahoo! Answers)
---