Websites
Crate Inspiration: A Home Furnished Almost Entirely With Vintage Boxes Marie Claire Maison
Ever notice how people texting at night have that eerie blue glow? Or wake up ready to write down the Next Great Idea, and get blinded by your computer screen? During the day, computer screens look good—they're designed to look like the sun. But, at 9PM, 10PM, or 3AM, you probably shouldn't be looking at the sun. f.lux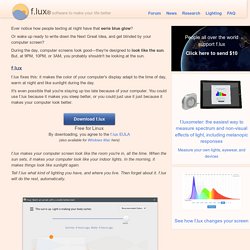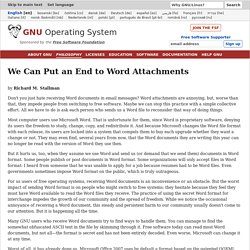 by Richard M. Stallman Don't you just hate receiving Word documents in email messages? Word attachments are annoying, but, worse than that, they impede people from switching to free software. Maybe we can stop this practice with a simple collective effort. All we have to do is ask each person who sends us a Word file to reconsider that way of doing things.
We Can Put an End to Word Attachments
To begin, enter a date in the box above and click either: Quick Page - this button will automatically generate a Time Capsule page for you. - OR - Advanced Page - this button will lead you through a "wizard" that allows you to select specific headlines, birthdays, songs, TV shows, toys, and books for the selected date. You can edit the information, or even add your own information to the final page!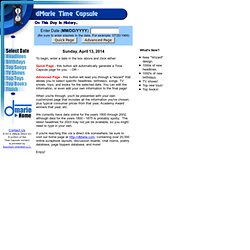 tepidsloth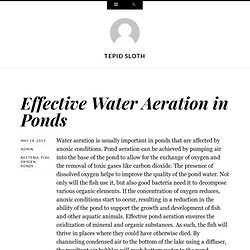 Water aeration is usually important in ponds that are affected by anoxic conditions. Pond aeration can be achieved by pumping air into the base of the pond to allow for the exchange of oxygen and the removal of toxic gases like carbon dioxide. The presence of dissolved oxygen helps to improve the quality of the pond water. Not only will the fish use it, but also good bacteria need it to decompose various organic elements.
Fucked Up Knitting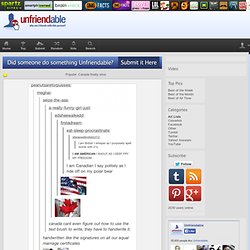 Spartz Media Popular: Canada finally wins Log In To Favorite This! Comments whoever I want to be (Alabama) posted this on Apr 4, 2014 at 10:00pm 39775 views