General Crafts,Tutorials, One-Offs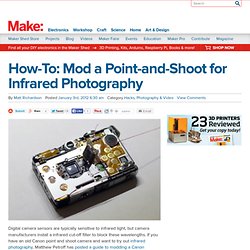 <img src="http://makezineblog.files.wordpress.com/2012/01/infraredpointandshoot-614x409.jpg?
How-To: Mod a Point-and-Shoot for Infrared Photography
We are making some updates to the site. We'll be back soon, thanks for your patience.
Delectable + Miniature Food Sculptures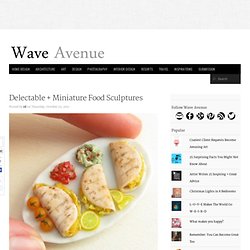 Skill Builder: Tabletop Gaming — Modeling Tips and Tricks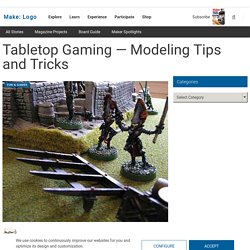 <img src="http://makezineblog.files.wordpress.com/2011/10/mz-_oct_hobbyhow_600.jpg?
Homemade Deodorant, and it works….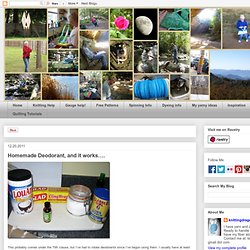 This probably comes under the TMI clause, but I've had to rotate deodorants since I've begun using them.
What's In The [work]BOX? Handmade Word Family Game
pdfs/SweetGreetingsPortfolios.pdf
I fell in love with sculpting with paper mache during my first project five years ago. However, I never really found a recipe that was worth the time and effort and mess that it took to get what I wanted. As a result, I used Celluclay for most projects.
Don't you guys love Pinterest?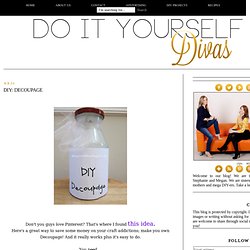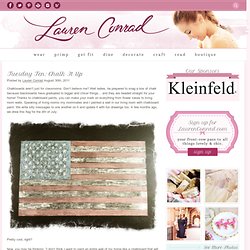 Chalkboards aren't just for classrooms. Don't believe me?
Tuesday Ten: Chalk It Up
Paper Record Player on Vimeo
Make a Glass-Ornament Christmas Topiary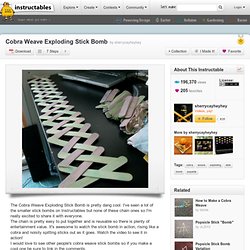 The Cobra Weave Exploding Stick Bomb is pretty dang cool.
Cobra Weave Exploding Stick Bomb
Photos by Joshua Zimmerman The craftster behind the very popular $3 solar-powered emergency radio is back with a new awesome project: a cheap solar battery charger with a USB plug.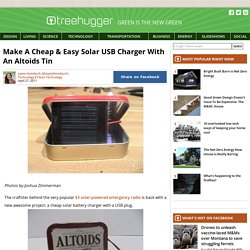 Hand Papermaking Home Page
- Bay leaves - yellow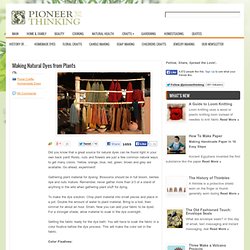 punchneedle globe revealed!
Ah, this post has been a long time coming… (Previous update posts are here: 1 , 2 , 3 , 4 , 5 .) I'm not quite sure when I embarked on this project as I didn't keep any notes; all I know for sure is that my Illustrator design file was last modified in December 2009, so it's taken over a year to take this project from a 2D pattern to a 3D completed piece. But here, finally, it is: the Punchneedle Embroidery Globe!
I Made Homemade Potato Starch and Flour – Here Is How
Family, Computers, and Creativity » Blog Archive » I Made Homemade Potato Starch and Flour – Here Is How