Programing
Programing include java ,html,javascripts,c++,MySQL,PHP,Ajax,Jscripts Sep 29
Learning - Online Courses
Download Free PDF and Ebooks - lexiology.com
Hacktivism/Digital Activism/Online Privacy, Security,Anonymity
In this tutorial, we are going to build a blog page using next-generation techniques from HTML 5 and CSS 3. The tutorial aims to demonstrate how we will be building websites when the specifications are finalized and the browser vendors have implemented them. If you already know HTML and CSS, it should be easy to follow along. HTML 5 is the next major version of HTML.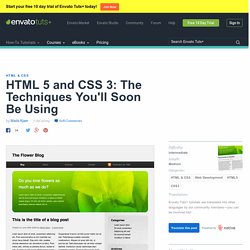 50 Useful HTML5 Tutorials, Techniques and Examples for Web Developers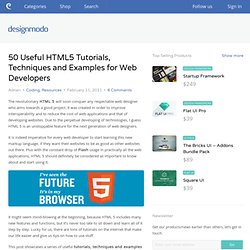 The revolutionary HTML 5 will soon conquer any respectable web designer who aims towards a good project. It was created in order to improve interoperability and to reduce the cost of web applications and that of developing websites. Due to the perpetual developing of technologies, I guess HTML 5 is an unstoppable feature for the next generation of web designers.