Tables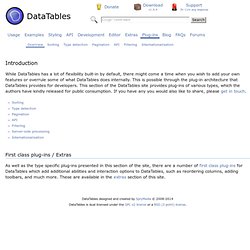 While DataTables has a lot of flexibility built-in by default, there might come a time when you wish to add your own features or overrule some of what DataTables does internally.
Plug-ins
Give Up and Use Tables
Flexigrid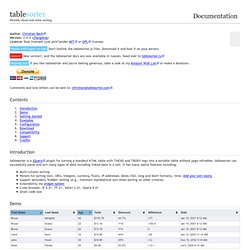 Author: Christian Bach Version: 2.0.5 ( changelog ) Licence: Dual licensed (just pick!)
Description: A jQuery-plugin to toggle the visibility of table columns (collapsing and expanding them) and to save the state until the next visit. It's supporting tables with colspans and rowspans, too!
don't look » columnManager