Reference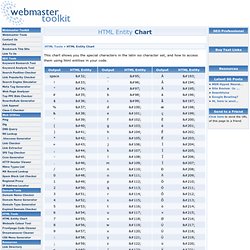 HTML Entity Chart
HTML Tools » HTML Entity Chart This chart shows you the special characters in the latin iso character set, and how to access them using html entities in your code. SEO Tool - Skyrocket your website to the top of the search engines within 28 days!
Back in the late 1970s, Dieter Rams was becoming increasingly concerned by the state of the world around him – "an impenetrable confusion of forms, colours and noises." Aware that he was a significant contributor to that world, he asked himself an important question: is my design good design? As good design cannot be measured in a finite way he set about expressing the ten most important principles for what he considered was good design. (Sometimes they are referred as the 'Ten commandments'.)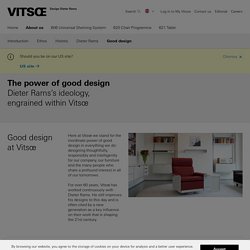 Sebastian Onufszak says »In Graphics We Trust.«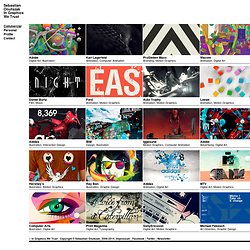 SEBASTIAN ONUFSZAK Designer/Illustrator/Director Digital illustration for the Adobe "I Am The New Creative" portrait series.Digital Art, Illustration2014 Short animation for Karl Lagerfeld's 'Happy Chinese New Year' greetings.Animation, Computer Animation2014 Channel Branding for ProSieben MAXX.Branding, Motion Graphics2013 Visual conception for the Wacom Cintiq Companion commercial.Animation, Digital Art2013 Music video by Jürgen Branz and Sebastian Onufszak "Spend The Night" is featured on Daniel Bortz´ full length debut "Patchwork Memories".Film, Music2013 Visual conception (pitch) for a Ford TV commercial.