iPad Resources
iPad workflow with Edmodo
Workflow seems to be a continuous topic for discussion with the introduction of iPads into the classroom. How best to distribute work to students, receive it back once they have completed it and then mark it and return it to them using only iPads? Can it really be that difficult? It certainly isn't overly straightforward. Dropbox, Evernote and several alternatives are great, but they don't offer the personalisation of a tool like Edmodo.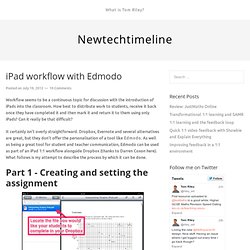 Cooperative learning and inquiry-based teaching yield big dividends in the classroom.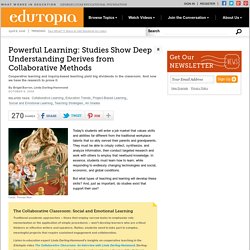 Dashcode Tutorial: Linking Buttons To Webpages
Send your iPad Pages Docs to Your Google Docs Account | Tutorial Videos
Teachers who use iPad are always looking for simple ways to allow students to upload their work to a cloud drive with plenty of storage space. Dav-Pocket is a surprisingly simple WebDAV server which allows you access to Google Docs. When using Pages, Keynote & Numbers If your account has been successfully created, you will see the link "Authorize DAV-pocket service" in the first page.
DAV Pocket - upload from iPad to Google Docs | philgreg.tv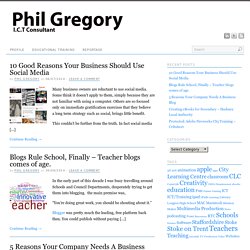 Jackpot: iPad Lessons
iPad for Teaching & Learning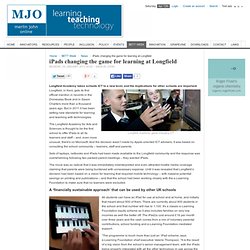 iPads changing the game for learning at Longfield
Longfield Academy takes schools ICT to a new level, and the implications for other schools are important Longfield Academy: game-changing ICT
The History 2.0 Classroom: Paperless Research Paper X iPads
Ed.VoiceThread
Diigo is a powerful information capturing, storing, recalling and sharing tool.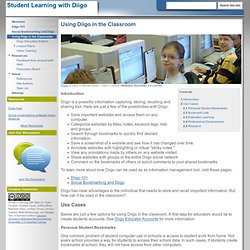 Using Diigo in the Classroom - Student Learning with Diigo
By Derek Bruff Last fall, for my first-year writing seminar on the history and mathematics of cryptography, I posted my students' expository-writing essays on our course blog.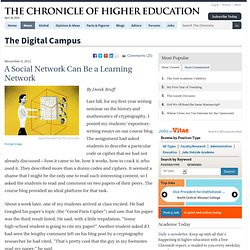 A Social Network Can Be a Learning Network - Online Learning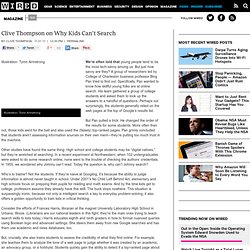 Illustration: Tymn Armstrong
This blog does an excellent job of summarizing useful apps for teachers and students. by egartside Nov 10
The following steps are included in the "Video" chapter of the forthcoming EPUB eBook, "Playing with Media: simple ideas for powerful sharing." This is an example of "quick-edit" videography, which can compliment "no-edit" videography in support of the "ethic of minimal clicks." This final video, "Learning About NASA Mission Control in Houston," is available on YouTube.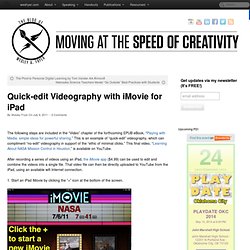 Guide to iMovie