For mom
Benches
Grey Birds Print by Judykaufmann. Grey Birds Print - Different Sizes Size options: A4: 8x11.5 inches / 8x10 inches / A3: 11.5x16.5 inches / 11x14 inches / Super A3: 13x19 inches leaving a white border for framing.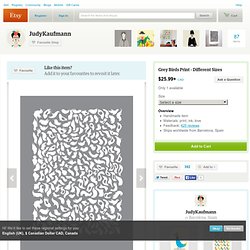 Printed with pigment inks on Epson Archival Matte Paper (192g) for long lasting images. Hand signed and dated on the front. Shipped with care in a protective cardboard envelope or carefully wrapped in a cardboard tube depending the size of the print. Colors may vary due to monitor settings. 75 Awesome "Looking Into The Past" Pictures: Pics, Videos, Links, News. Govino Glasses. LBC Paper. I really like the bright, geometric note cards that Leah Copplestone creates.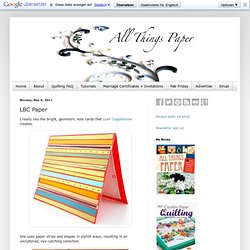 She uses paper strips and shapes in stylish ways, resulting in an uncluttered, eye-catching collection. Leah also creates home decor, like the frameable, paper cut utensils below, as well as garlands, hanging flowers, pushpins, and magnets. She made this very large fringed flower with beautifully marbled paper from Etsy artist, Ruth Bleakley. Hof3_RF_FabricPeonyTemplate. Discover the Best of the Web. BACK TO THE FUTURE : Irina Werning - Photographer. I love old photos.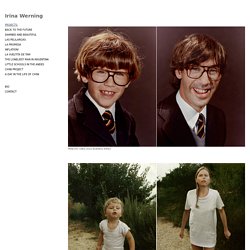 I admit being a nosey photographer. As soon as I step into someone else's house, I start sniffing for them. Most of us are fascinated by their retro look but to me, it's imagining how people would feel and look like if they were to reenact them today… Two years ago, I decided to actually do this. So, with my camera, I started inviting people to go back to their future..
---