Marinades
KC Masterpiece | Marinades.
Spreads. Dry Rubs. Sauces. Arrabiata Sauce. As Kelly mentioned in this post, she is a reality TV junkie.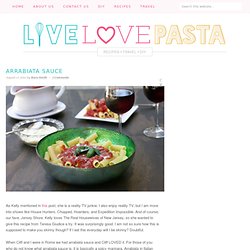 I also enjoy reality TV, but I am more into shows like House Hunters, Chopped, Hoarders, and Expedition Impossible. And of course, our fave, Jersey Shore. Kelly loves The Real Housewives of New Jersey, so she wanted to give this recipe from Teresa Giudice a try. Sans-wich with avocado sauce. Best Steak Marinade in Existence Recipe.
---