Development
Craig Grannell rounds up the must-bookmark sites for web design, which help you build better sites yourself As you may have noticed, not least by typing something into Google and it gleefully revealing that there are 26 million results for your search, there are quite a few websites out there. Unless you're some kind of immortal, you won't have time to check out many of them, even in a relatively niche area such as web design. Therefore, we've racked our brains to come up with a list of 21 essential sites every web designer should bookmark, unless they're some kind of idiot—and that's not you, is it? 1. A List Apart
net magazine is the number one choice for the professional web designer and developer. It's here that you find out about the latest new web trends, technologies and techniques – all in one handy package. Each issue boasts a wealth of expert tips and advice, including in-depth features and over 30 pages of advanced front- and backend tutorials on subjects as diverse as CSS, HTML, JavaScript, WordPress, PHP, and plenty more. net compiles the hottest new sites from around the web, and being the voice of web design, our mission is to source the best articles written by the best people in the industry and feature interviews and opinions crammed with inspiration and creative advice. In short, If you're serious about web design and development, then net is the magazine for you. Editorial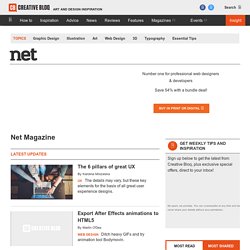 The Process of Planning a Perfect Website | Tips
As web designers it is very easy to get lost in our own heads. The process of a web design can be broken into many flavors and styles across the globe. Graphics artists and digital animators are just some of the people getting into building applications for the web.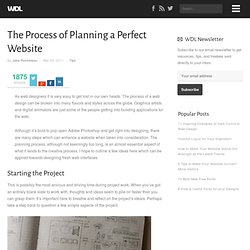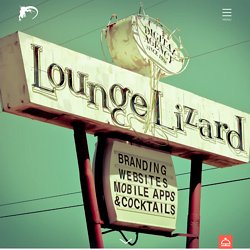 Smart Strategy. Creative Energy. Tasty Solutions for Internet Marketing, Mobile APPS and Responsive Websites. We are a Best of Breed
For our first inspirational list of 2014 we decided to gather examples of white type in web design. I'm always browsing css galleries and other sites to find nice things to show here, and I noticed that a lot of sites use the dark/colorful background white type combo. This is why I decided to dedicate a list to it. Whether you are using a beautiful background image, a texture, or even a big video, overlaying white type can create a very dramatic effect. Check out the examples we have here and give white type a try in your next project. Easy Kiss 123 - Making your online life easy. Get Kissed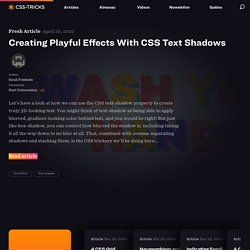 Stripes in CSS Stripes are pretty easy to do in CSS these days. CSS gradients via the background-image property really got our back. I thought I'd document some varitions in one easy to reference place.