Python
Copy of Orange para projetos rápidos by Vanessa Gomes on Prezi
silveira's python Bookmarks on Delicious
Dando continuidade no assunto de Expressões Regulares , hoje vou mostrar em que casos o uso de uma expressão regular supera (e muito) um trecho (relativamente complexo) de código Python. Expressões Regulares Respirem fundo e vamos lá… Contexto Para este exemplo vou usar um contexto simples: uma aplicação que valida endereços IPs. Caso alguém esteja se perguntando, sim, este é um exemplo real.
Dobrando o Python Com Expressões Regulares - Mind Bending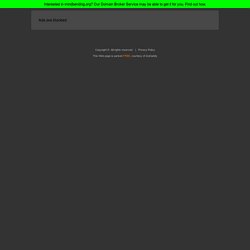 What makes Python so AWESOME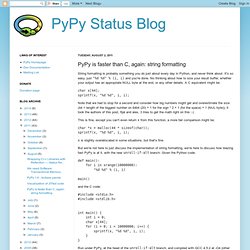 String formatting is probably something you do just about every day in Python, and never think about. It's so easy, just "%d %d" % (i, i) and you're done. No thinking about how to size your result buffer, whether your output has an appropriate NULL byte at the end, or any other details. A C equivalent might be: char x[44]; sprintf(x, "%d %d", i, i);
PyPy is faster than C, again: string formatting
Today, AlivebyNature.com has let us republish these smart money tips… 3. Losing Interest in Your Bank Account Foolish as it is, many women let money pile up in regular passbook savings and checking accounts. These pay bare-minimum or zero interest, so your money isn't working for you as it could be. "I don't know whether it's inertia or lack of information, but a lot of women just don't go to the trouble of moving money to their advantage," says Judith Bozeman, president of Ameriway, a Houston firm of financial advisers.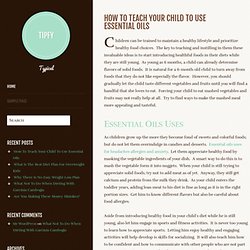 tipfy.org