Graficos
News 26 January 2013 - Version 2.1.1 Relased This release adds support for jQuery 1.9.0 along with a couple of other bug fixes. If you're using a version of jQuery later than 1.8, be extra sure you're not rendering your page in quirks mode to avoid breaking tooltips for IE users. See jQuery's notes on quirks compatiblity for more info.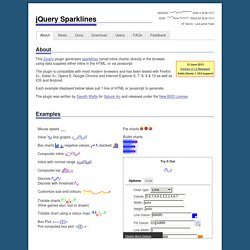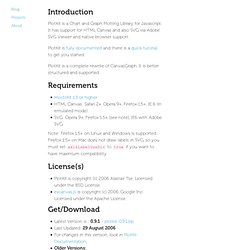 PlotKit is a Chart and Graph Plotting Library for Javascript. It has support for HTML Canvas and also SVG via Adobe SVG Viewer and native browser support. PlotKit is fully documented and there is a quick tutorial to get you started. PlotKit is a complete rewrite of CanvasGraph.
Flotr: Playground
Charts and Graphs for jQuery
Anatomia de um mashup em HTML5 e CSS
ProtoChart
YUI 2: Charts
Getting Started To use the Charts Control, include the following source files in your web page: <!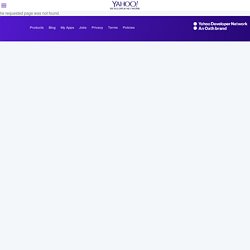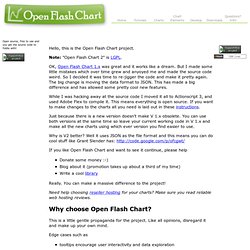 Hello, this is the Open Flash Chart project. Note: "Open Flash Chart 2" is LGPL . OK, Open Flash Chart 1.x was great and it works like a dream.
Bluff: Beautiful graphs in JavaScript
Sinon.JS - Versatile standalone test spies, stubs and mocks ...
Chart API
All of your discussions in one place Organize with favorites and folders, choose to follow along via email, and quickly find unread posts. Express yourself Use rich-text editing to customize your posts with fonts, colors, and images. People power discussions Use photos, nicknames, and automatic translations to share your thoughts with the world.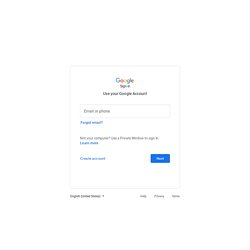 Demo Gallery