WebTools
Morphases. CultureCloud.com - Your Life: Books, Music, News, Food, Wine, Living, Science … PBworks.com | Free Collaborative Editing & Publishing. Herramienta social para la redaccion de documentos. Cree su blog ahora GRATIS. StellarSurvey - Online survey software tool. Easily create and e-mail web surveys.
Create a graph: GraphSomething. Welcome to ResearchWare, Inc. - Qualitative Data Analysis Software. The simplest CMS you'll ever use @ Pagety. WebCalendar. [22 Feb 2013] New Release!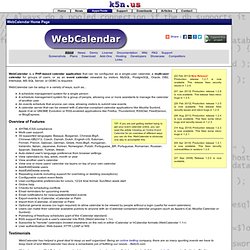 Production release 1.2.7 is now available. This release fixes security issues in 1.2.6. WordPress. Open Source Templates. YackPack - Voice Messaging Service. Sonific Blog Music. Medidor de Tiempo. Letterpop. Studio Podcast Audio. Webmaster Libre. Cada día aparecen nuevos agregadores de feeds y la mayoría de nosotros queremos facilitar la suscripción a nuestro feed con ellos.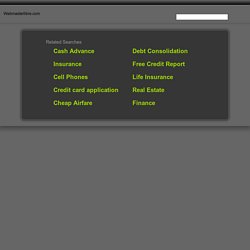 Podemos optar por dar simplemente la url del feed y que cada uno se suscriba como mejor le parezca u ofrecer botones para suscribirse rápidamente con determinados servicios. Si quieres ofrecer todos esos botones sin necesidad de que afeen el aspecto de tu página, estás de suerte. FeedButton te ofrece una herramienta sencilla con la que generar un sólo botón que, al pasar el ratón por encima, nos muestra todos los servicios mediante Javascript. Flickr. Free web tools. E-Portfolio. Home. PDF Writer. Hipcast Audioblogs-Podcasts. Create PDF for free, Free PDF Utilities, Edit PDF easily;. Have specific and advanced needs above and beyond that of other users?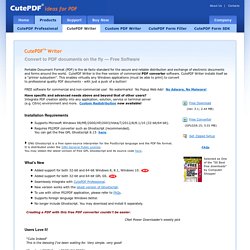 Integrate PDF creation ability into any application, solution, service or terminal server (e.g. Citrix) environment and more. Custom Redistribution now available! Installation Requirements Supports Microsoft Windows 98/ME/2000/XP/2003/Vista/7/2012/8/8.1 (32-bit/64-bit). Free Web Page Headers High Quality Images for Personal Websites and Blogs. Gigya.
---