Thought Leaders
Change the Schools: Join Our Campaign!
Joseph John Campbell (March 26, 1904 – October 30, 1987) was an American mythologist , writer and lecturer , best known for his work in comparative mythology and comparative religion .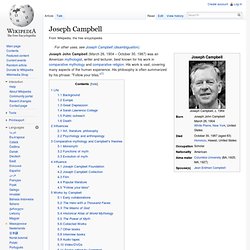 The Power of Myth ep.1_在线视频观看_土豆网视频 蒲公英
Herbert Marshall McLuhan , CC (July 21, 1911 – December 31, 1980) was a Canadian philosopher of communication theory . His work is viewed as one of the cornerstones of the study of media theory , as well as having practical applications in the advertising and television industries. [ 1 ] [ 2 ] McLuhan is known for coining the expressions the medium is the message and the global village , and for predicting the World Wide Web almost thirty years before it was invented. [ 3 ] Although he was a fixture in media discourse in the late 1960s, his influence began to wane in the early 1970s. [ 4 ] In the years after his death, he would continue to be a controversial figure in academic circles. [ 5 ] With the arrival of the internet, however, there was renewed interest in his work and perspective. [ 6 ] [ 7 ] [ 8 ]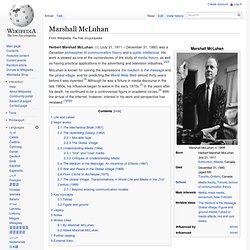 McLuhanisms
Dr. Stephen Krashen is a professor emeritus at the University of Southern California.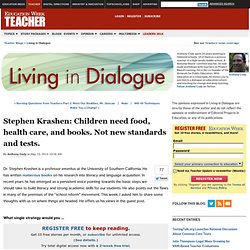 Stephen Krashen: Children need food, health care, and books. Not new standards and tests. - Living in Dialogue