Thought Leaders
Joseph John Campbell (March 26, 1904 – October 30, 1987) was an American mythologist, writer and lecturer, best known for his work in comparative mythology and comparative religion.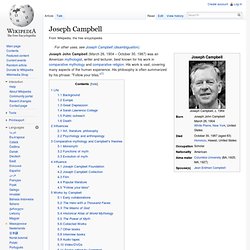 The Power of Myth ep.1_在线视频观看_土豆网视频 蒲公英
Herbert Marshall McLuhan, CC (July 21, 1911 – December 31, 1980) was a Canadian philosopher of communication theory and a public intellectual. His work is viewed as one of the cornerstones of the study of media theory, as well as having practical applications in the advertising and television industries.[2][3] Life and career[edit]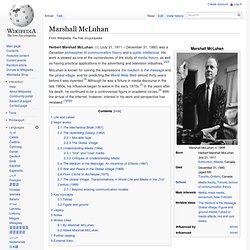 McLuhanisms
Dr. Stephen Krashen is a professor emeritus at the University of Southern California.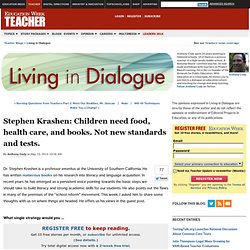 Stephen Krashen: Children need food, health care, and books. Not new standards and tests. - Living in Dialogue