Thought Leaders
Joseph John Campbell (March 26, 1904 – October 30, 1987) was an American mythologist, writer and lecturer, best known for his work in comparative mythology and comparative religion. His work is vast, covering many aspects of the human experience. His philosophy is often summarized by his phrase: "Follow your bliss."[1]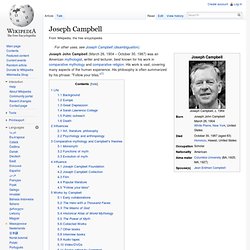 The Power of Myth ep.1_在线视频观看_土豆网视频 蒲公英
Herbert Marshall McLuhan, CC (July 21, 1911 – December 31, 1980) was a Canadian philosopher of communication theory and a public intellectual. His work is viewed as one of the cornerstones of the study of media theory, as well as having practical applications in the advertising and television industries.[2][3] Life and career[edit]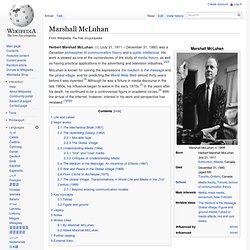 McLuhanisms
Dr. Stephen Krashen is a professor emeritus at the University of Southern California. He has written numerous books on his research into literacy and language acquisition. In recent years he has emerged as a persistent voice pointing towards the basic steps we should take to build literacy and strong academic skills for our students. He also points out the flaws in many of the premises of the "school reform" movement. This week, I asked him to share some thoughts with us on where things are headed.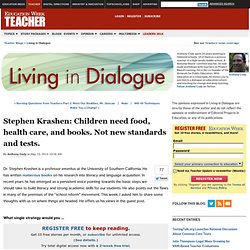 Stephen Krashen: Children need food, health care, and books. Not new standards and tests. - Living in Dialogue