Math Resources
Common Core State Standards for Mathematics
Home » Math » Teachers » K-3 Common Core Math Standards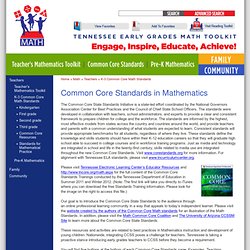 Read Tennessee | K-3 Common Core Math Standards
Doing What Works - Topic
Games and Resources for K-5
Math practice
In the MATH section on Cybrary Man's Educational Web Sites you will find the following pages filled with many links:
Math Help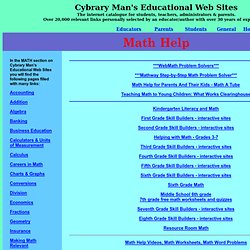 Jefferson County Schools, TN
Where Is The SMath? - Discovering the Science and Math Around Us Everyday!
Math is Fun - Maths Resources
s Guide Interactive Math Resources
Interactive Math Websites, Math Websites for Interactive Whiteboards Interactive Math Websites for Interactive Whiteboards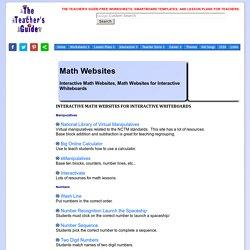 Manipulatives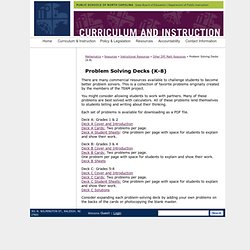 Problem Solving Decks (K-8) - Mathematics
There are many commercial resources available to challenge students to become better problem solvers.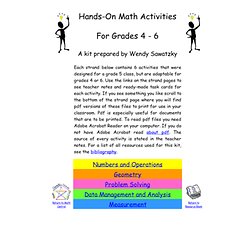 Each strand below contains 6 activities that were designed for a grade 5 class, but are adaptable for grades 4 or 6.
Hands On Math Activities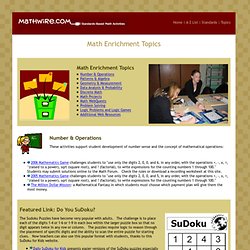 Math Enrichment Topics
Math Enrichment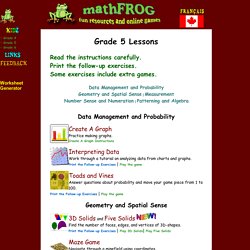 Read the instructions carefully.
mathFROG - Fun Resources & Online Games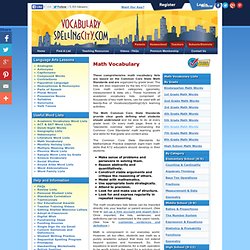 Math Vocabulary
These comprehensive math vocabulary lists are based on the Common Core State Math Standards and are organized by grade level.
Math Movies - home