Website Design Stuff
Another gallery with many scrollables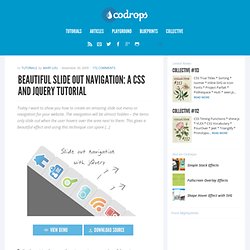 Today I want to show you how to create an amazing slide out menu or navigation for your website. The navigation will be almost hidden – the items only slide out when the user hovers over the area next to them. This gives a beautiful effect and using this technique can spare ...
Beautiful Photo Stack Gallery with jQuery and CSS3
In this tutorial we are going to create a nice and fresh image gallery. The idea is to show the albums as a slider, and when an album is chosen, we show the images of that album as a beautiful photo stack. In the photo stack view, we can browse through the ...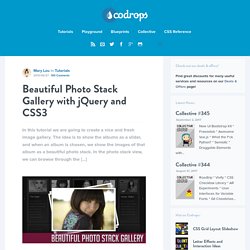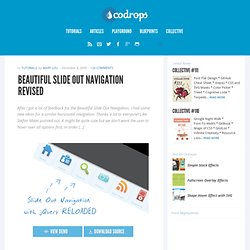 After I got a lot of feedback for the Beautiful Slide Out Navigation, I had some new ideas for a similar horizontal navigation.
End of Page Slide Out Box with jQuery
The other day I was reading an article in the NYTimes and I really liked the box that slides out from the right when you are reading the last part of the article. It shows another article from the same category and I thought that it might be something interesting for any ... View demo Download source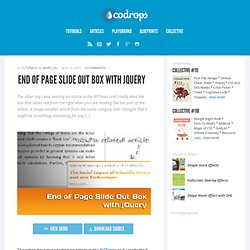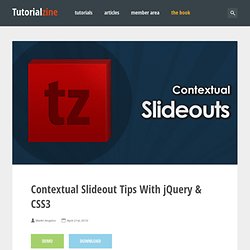 By now, you've probably heard about Adobe's new CS5 software pack.
Contextual Slideout Tips With jQuery & CSS3 – Tutorialzine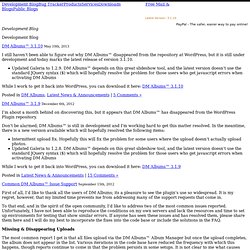 Productions » DM Albums™ WordPress Plugin
DM Albums™ 3.1.9 December 6th, 2012