Photography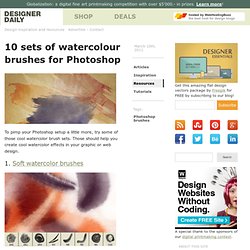 10 sets of watercolour brushes for Photoshop
To pimp your Photoshop setup a little more, try some of those cool watercolor brush sets. Those should help you create cool watercolor effects in your graphic or web design. 1.
24 Really Cool Photoshop Actions To Enhance Photography
Photoshop actions are the best — they save time and make you more productive during post-processing. They can be used to speed up repetitive tasks, make quick work of time consuming edits, and give you a little creative inspiration. So here are 24 Really Cool Photoshop Actions To Enhance Your Photography These actions are not simple, filter-playing actions. The steps they take have been studied and thoroughly tested, making these actions true image enhancers.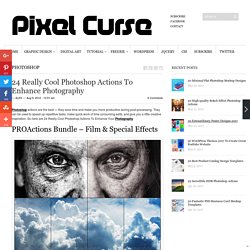 123 Inspiration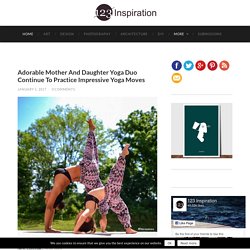 Costa Rica Covered in 8 Million Flower Petals Advertising agency Mccann has commissioned photographer Nick Meek to visualize the images for the... A Girl Named Elastika, A Creative Stop-Motion Film Made with Only Rubber Bands & Thumbtacks Filmmaker Guillaume Blanchet used rubber bands and thumbtacks to create this stop-motion film titled... Tiny Tattoos Matched With Parallel Backgrounds by Austin Tott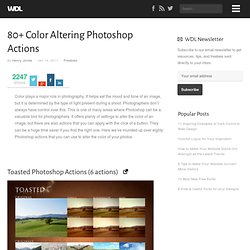 353 shares Inspiring Architecture and City Photography I believe that architecture and general city landscapes are pretty inspiring.
80+ Color Altering Photoshop Actions | Freebies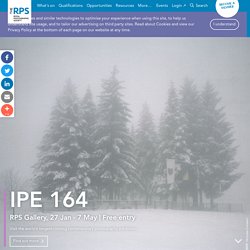 The Royal Photographic Society - The Royal Photographic Society
The Royal Photographic Society was founded in 1853 'to promote the Art and Science of Photography', a mission it continues to this day. Membership is open to everyone interested in photography in the UK and throughout the world, be they amateur or professional, artist or scientist, young or old. Members may also join our special interest Groups within The Society. Events are also organised by UK Regions and overseas Chapters.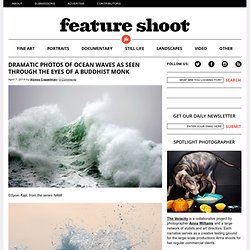 Travel photography, Fashion photography, Documentary photography, Editorial photography, and Portrait Photographers: Feature Shoot - Part 4
New York-based photographer Lydia Billings opens a dialogue about rape and recovery in her series Trigger Warning. After the assault of a dear college friend, Billings began to photograph the locations and victims of rape as a means to cope with her own helplessness and horror over the event. Each image is a heart-wrenching reminder that physical violence can happen anywhere and to anyone. One woman's very personal mission has now become a fierce passion, beginning a conversation about the painful and lasting nature of sexual assault.
London Festival of Photography - INFO - London Festival of Photography
The London Festival of Photography last took place in 2012, since then the charity that ran the festival has closed. However, Fotoura has continued many of the projects the Festival started and hope that we can hold another festival in the future. The festival has historically been run for just a few weeks in a given year, but the festival's photography activities carried on all year long.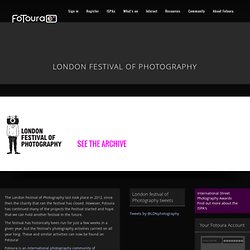 365q
Magdalena Pardo
sigurdg
SPR/PPL
Travis Summer Deuel
explorations with space : cole rise
3-part portraits
THEINSPIRATION.COM l THIS IS WH▲T INSPIRES US
anton corbijn
Paul Paper
Monica Semergiu Photography
marklaita
davis ayer photography
Chikara Umihara Photography
Katarina Sokolova
360 Video | Xperia Studio
Fredrik Ödman Photography
Looks like good Portraits by Lee Jeffries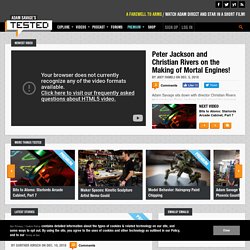 If you've watched our video from today, you've caught a glimpse of the saga that was our attempt to buy and then subsequently sell a Bitcoin at SXSW. In retrospect, it wasn't a very bright idea. But we were curious, not only of the prospect of using cyptocurrency as a fungible good for making purchases, but also of the promised ability to turn Bitcoin into real cash dollars. Both of those goals were theoretically possible in that week in Austin, which had hosted a recent Texas Bitcoin Conference--spurring several local businesses (read: food trucks) to start accepting Bitcoin as a novel marketing tactic. Austin was also home to one of the first Bitcoin ATM operators in the nation, with no fewer than three places in the city to make automated in-person transactions. Yes, here was a machine that promised not only to slurp up your dollars to transfer fractions of Bitcoin to your digital wallet, but also let you cash out of virtual currency for Uncle Sam-backed bills.
Tested - We Test It So You Don't Have To
Camera Price Buster - UK Camera Price Comparison
B&H Photo Video Digital Cameras, Photography, Camcorders
FogScreen Projection Screen
London Photographer - Portrait Photography by Chris Gloag
made u look photography
Looks like good Photography by Navis
Conserving Africa's Wildlife Through Photography
Mark Tucker
Samm Blake Photographer . Melbourne, Australia
Michael Muller
Ann He - memories
Eloquent Pixels | Photography
Lee Jeffries – We All Get Old. Nothing Lasts Forever.
photography by Angus R Shamal
EMPTY KINGDOM You are Here, We are Everywhere | A Home For Media Artists