Photography
3DSMAX Tutorials, Maya Tutorials, Cinema4D Tutorials, Photoshop Tutorials, ZBrush Tutorials, Blender Tutorials, Mudbox Tutorials. 10 sets of watercolour brushes for Photoshop. To pimp your Photoshop setup a little more, try some of those cool watercolor brush sets.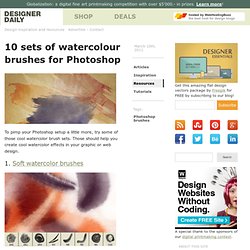 Those should help you create cool watercolor effects in your graphic or web design. 1. 24 Really Cool Photoshop Actions To Enhance Photography. Photoshop actions are the best — they save time and make you more productive during post-processing.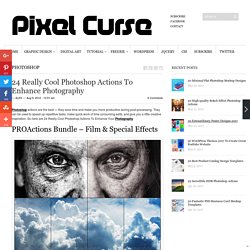 They can be used to speed up repetitive tasks, make quick work of time consuming edits, and give you a little creative inspiration. So here are 24 Really Cool Photoshop Actions To Enhance Your Photography These actions are not simple, filter-playing actions. The steps they take have been studied and thoroughly tested, making these actions true image enhancers. 123 Inspiration.
80+ Color Altering Photoshop Actions. 353 shares Inspiring Architecture and City Photography I believe that architecture and general city landscapes are pretty inspiring.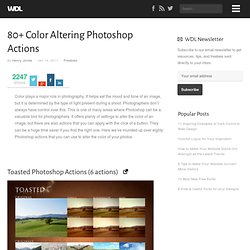 The Royal Photographic Society - The Royal Photographic Society. Travel photography, Fashion photography, Documentary photography, Editorial photography, and Portrait Photographers: Feature Shoot - Part 4. Can't code?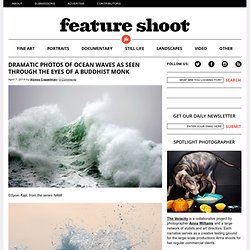 No worries—that's where Webydo comes in. The cloud-based, online website design studio is well on its way to revolutionizing the professional web design industry. Webydo enables web and graphic designers to create fresh, dynamic HTML websites for their clients without writing a single line of code. London Festival of Photography - INFO - London Festival of Photography. The London Festival of Photography last took place in 2012, since then the charity that ran the festival has closed.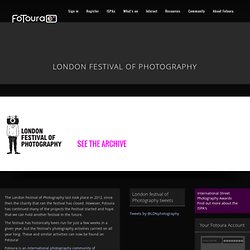 However, Fotoura has continued many of the projects the Festival started and hope that we can hold another festival in the future. The festival has historically been run for just a few weeks in a given year, but the festival's photography activities carried on all year long. 365q. Magdalena Pardo. Sigurdg. SPR/PPL. Travis Summer Deuel. Explorations with space : cole rise. 3-part portraits. THEINSPIRATION.COM l THIS IS WH▲T INSPIRES US.
Anton corbijn. Paul Paper. Monica Semergiu Photography. Marklaita. Davis ayer photography. Chikara Umihara Photography. Katarina Sokolova. 360 Video | Xperia Studio. Fredrik Ödman Photography. Looks like good Portraits by Lee Jeffries. Tested - We Test It So You Don't Have To. Camera Price Buster - UK Camera Price Comparison. B&H Photo Video Digital Cameras, Photography, Camcorders. FogScreen Projection Screen. London Photographer - Portrait Photography by Chris Gloag. Made u look photography. Aw yeahhh you remember beth & derek, yes the beautiful artist & handsome musician!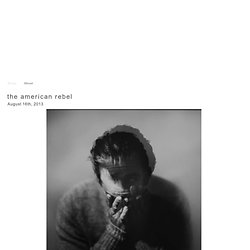 Well, their wedding was a day we will never forget & it surely didn't disappoint!! It was such a happy little rustic wedding at the cayucos creek barn full of pretty diy goodness, great tunes & awesome people to boot. beth & derek are such good people, gosh, just as good as they come & their love for each other is as sweet as pie! The details were to die for, & beth looked so stunning in those cute mustard colored seychelles shoes & that dress, it is so drool-worthy, we just love it! Looks like good Photography by Navis. Conserving Africa's Wildlife Through Photography. How often do we see exquisite imagery of animals that isn't a "When Animals Attack" special?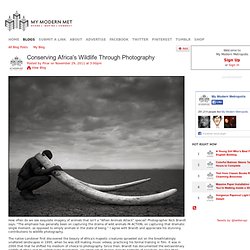 Photographer Nick Brandt says, "The emphasis has generally been on capturing the drama of wild animals IN ACTION, on capturing that dramatic single moment, as opposed to simply animals in the state of being. " I agree with Brandt and appreciate his stunning contributions to wildlife photography. Mark Tucker. Samm Blake Photographer . Melbourne, Australia. Michael Muller. Ann He - memories. Eloquent Pixels | Photography. Lee Jeffries – We All Get Old. Nothing Lasts Forever.
Photography by Angus R Shamal. EMPTY KINGDOM You are Here, We are Everywhere | A Home For Media Artists.
Random
Useful. Art. Interesting.
---