Buenas paginas
Festival Mantap Kopi ABC - Produk
Easy Way pronunciation game
Diablo III
Home - Amir Khan
Mr. Melvin Green - Translating Melvin
Best Friends Animal Society™ - Fix at Four
Transformers: Fall of Cybertron
nycmedialab.org
UNIGROUP : BUS TO MEGABANGNA
Mario Kart Wii Experience
Pitch Deck in HTML5 and CSS3
The Amazing Spider-Man™: Video Game
Home | RDNS Reflections
Luxury ready-to-wear
Cindy Sherman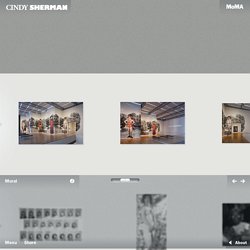 Sherman's history portraits (1988–90) investigate modes of representation in art history and the relationship between painter and model. These classically composed portraits borrow from a number of art-historical periods—Renaissance, baroque, rococo, Neoclassical—and make allusions to paintings by Raphael, Caravaggio, Fragonard, and Ingres (who, like all the Old Masters, were men). This free-association sampling creates a sense of familiarity, but not of any one specific era or style.
Acura / Avengers :: Combat Simulator
AISA Express – Research for the people!
The Cabin in the Woods | You think you know the story.
acc cross media GmbH Innsbruck, Tirol
COLLEZIONI CERAMICHE - TRE ERRE CERAMICHE - PALERMO
Sport Earphones, Developed by Athletes for Athletes, Never Fall Out | Yurbuds
Vivas Comunicação
Union Station Neighborhood / Denver, CO
Novo Garnier Body Nutri Intensivo 7 Dias
Graphic Design & Web Design Brisbane | Twofold Creative
smokingtakeslives.org.au
MediaParker
Blancrème
ADDA Consultants | Art4web | Creative digital agency
Shoppub - A plataforma de e-commerce da Pub Design
Pioneer STEEZ, portable music devices and boomboxes for dancers – Pioneer Europe
Now in its 17th year, the B-Boy Championship is one of the world's greatest Hip-Hop events. Dancers compete for the opportunity to represent their country at the national qualifiers, which is one of the most eagerly anticipated dance-off in the hip-hop calendar. The event features the best solo breakers, poppers, lockers and b-boy crews from across the globe. It also plays host to some of the most exciting hip-hop artists to visit the UK.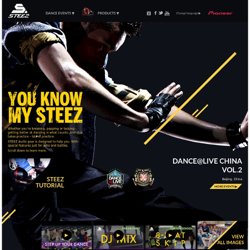 Athletic Sport Sunglasses & Technology | Nike Vision
Starved for Attention
Kipling - Bem Vindo!
Chances are Amanda has done more in her wheelchair than most ever will.
Test Pilots | | Ekso Bionics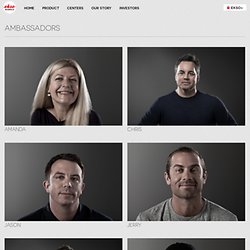 Beolit 12
For the Nebo logo we wanted to create something that typographically represented all of the key characteristics of the company. Nebo is a lot smaller than some of the big agencies that it encounters in the industry, but that doesn't mean they can't pump out the same quality work. We wanted a logo that felt quick and agile but at the same time felt strong and dependable. With the colors we wanted to convey an smart, authentic and approachable tone that fits inline with the personality of the people and company.
Casey Britt — Digital Art Director, Designer, Developer, Creative – New York, NY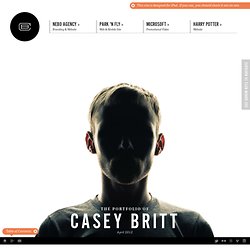 New Zealand International Arts Festival - 2012 - Homepage
Cheese Please - Available now on the AppStore!
WWF
Hitmo - hittin' the web
613 | The official site for James Anderson's benefit year 2012.
At General Mills, we are very sensitive to the privacy concerns of visitors to all of our websites, including our pages and applications on third-party social-networking services such as Facebook or Twitter and our applications on mobile devices. We know that maintaining your trust requires that we protect your privacy. This Privacy Policy explains our online information practices at this website and the choices that you, as a visitor to this website, can make about the collection and use of your information. Personal information we may ask you for and how we might use it When you visit our website, we only collect personal information from you (such as your name, address, phone number, e-mail address, etc.) if you voluntarily provide it to us.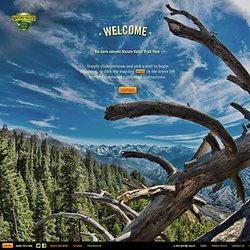 Nature Valley Trail View - Grand Canyon
Desjardins Assurances Générales | Stationnement sur mesure
Angry Birds Space: Out now on iOS, Android, MAC and PC.
CBS 60 minutes
Défense d'afficher
See the new Beetle!
unnamed pearl
Legion of Oakley: Map