E-commerce
The Google Instant and its impact on SEO. Yesterday Google announced the release of a new search feature called Google Instant.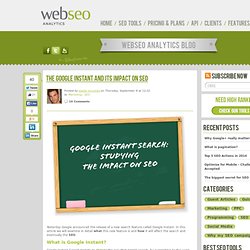 In this article we will examine in detail what this new feature is and how it will affect the search and eventually the SEO. What is Google Instant? Google Instant Search targets to change the way that people search, by suggesting to the users popular queries based on their demographics, history and other factors (similar to Google Suggest) and by presenting them the results of the query as they type their input. In the official Google Announcement they describe Google Instant as "Search as you type.
It's a simple and straightforward idea people can get results as they type their queries.". Crunchup 2010: les tendances du web social appliquées aux commerces. Top 10 Things Customers Expect from Your Online Store. Oneupweb has recently put out some interesting research which includes the top 10 consumer expectations that influence purchase decisions.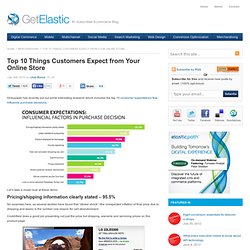 Let's take a closer look at these items: Pricing/shipping information clearly stated – 95.5% OsCommerce Francophone - Accueil. Créer une boutique en ligne. Envisager de se lancer dans la vente sur Internet à travers une boutique en ligne demande de la réflexion et l'étude précise de votre projet.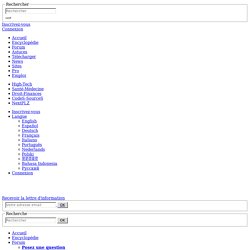 Avantages d'une boutique en ligne Ouvrir une boutique en ligne, c'est s'affranchir des frontières physiques, votre clientèle devient internationale et votre boutique est ouverte 24/24h. Avec une boutique en ligne, aucune charge d'implantation de fond de commerce, pas besoin d'étude de marché sur le lieu d'implantation du site. Vous réduisez aussi vos coûts d'information et de communication, la publicité en ligne étant souvent moins coûteuse. Contraintes d'une boutique en ligne. Chez Store-Factory tout est compris ! A vous de comparer ... : STORE-FACTORY.
---